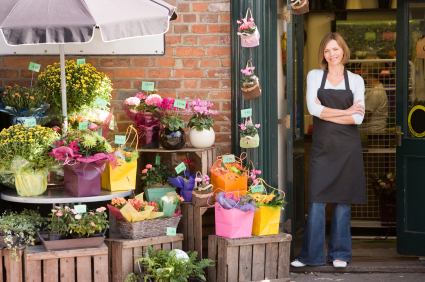 By Christos Meliopoulos – Nicosia
The need to address the finance gap of the small and medium sized enterprises in Cyprus, given the prolonged economic crisis and the sharp retrenchment in credit markets, is "of paramount importance".
This the conclusion of the Dublin-based Eurofound report on 'restructuring in SMEs' on the island, published on 14th May as part of an EU27 report on the present and future of enterprises of less than 100 employees.
Financing is a huge but not the only challenge facing the small Cypriot firms. Describing the constraints and difficulties in implementing a restructuring process, the European foundation speaks of a corporate, legal and taxation policy which is "very universalistic and fails to respect the idiosyncratic dynamics of smaller businesses." The report proposes the formation of a Small Business Council with a view to lobbying more effectively for a more suitable and segmented enterprise policy and support schemes varying according to scale of operations, sectoral dynamics or ownership regime.
The almost exclusive control of owners-managers over small enterprises and the "over-dependence" on the EU Directorate for Enterprise and Industry obstructs the restructuring process, may that be bankruptcy/closure, mergers, acquisitions, relocation, outsourcing or other forms of cooperation and changes in the function model.
Restructuring which could lead to growth and confidence is also hampered by matters such as failure by the small-scale manufacturing sector to attract local people to fill jobs as multi-skilled technicians (because they instead increasingly aspire to work in the services sector), a technology gap with the rest of Europe due to hesitance to risk the required high levels of investment, limitations imposed by premises and even poor working capital productivity.
According to European Commission data for 2010, SMEs made up 99.8% of firms in the EU, while 92.1% were described as microenterprises, with fewer than 10 employees. In Cyprus the percentages are almost identical with those of the EU (42,609 SMEs to 79 large enterprises). These small and medium-sized companies employed 83.2% of the labour force working in firms; more specifically, 38.9% of the labour force was working in companies of up to ten employees. The gross value added of the SMEs was 75% in comparison to 25% for the larger firms.
Statistics like these highlight the importance of small and medium sized enterprises to the Cypriot economy and are a timely reminder of the need to heed their needs. But this backbone of the economic activity has been further undermined by the recent crisis, which has not been included in the restructuring constraints examined in the report. Striking the right balance between small enterprises and large corporations is a challenge facing the whole of Europe and might be the elusive growth element.