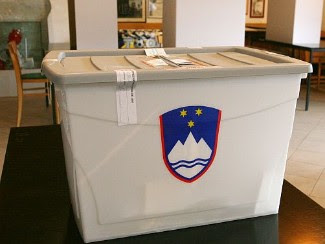 Review Hari Stefanatos
According to two polls that were released on Thurday, Miro Cerar's SMC party continues to lead ahead of the main opposition SDS party. Both parties seem to gather the majority of the votes despite both seeing a drop in support over last week, creating a big gap with the rest of the political contenders.
In the Episcenter poll for online news portal Planet Siol.net the newly-established SMC is predicted to get 33.6% of the vote with SDS winning 24% of the vote in second place,  while according to the Ninamedia poll commissioned jointly by commercial station POP TV and the daily Dnevnik, SMC is predicted to get 31.3% of the vote followed by SDS with 23.4%.
The polls project the second-placed SDS winning 24% and 23.4%, respectively, as the two parties continue to hold a sizeable lead over all other contenders despite both seeing drops in support over last week.
Compared to the Episcenter poll conducted last week, the SMC lost 4.9 and the SDS 1.5 percent of the support, while they were down by 1.7 and 3.3 percentage points, respectively, in the Ninamedia projection.
Regarding the rest of the contenders, the polls predict the Pensioners' Party (DeSUS) coming thind (10.5% and 11%), followed by the Social Democrats (SD – 8.2% and 7.9%), New Slovenia (NSi – 6.1% and 5.8%), Alliance of Alenka Bratušek (ZaAB – 5.4% and 4.3%) and the Peoples' Party (SLS – 4.5% and 3.7%).
Despite the big gap between the two leading parties and the rest of the poltical forces, all five smaller parties were found to gain votes in the last Episcenter poll.
(Source: Sloveniatimes)