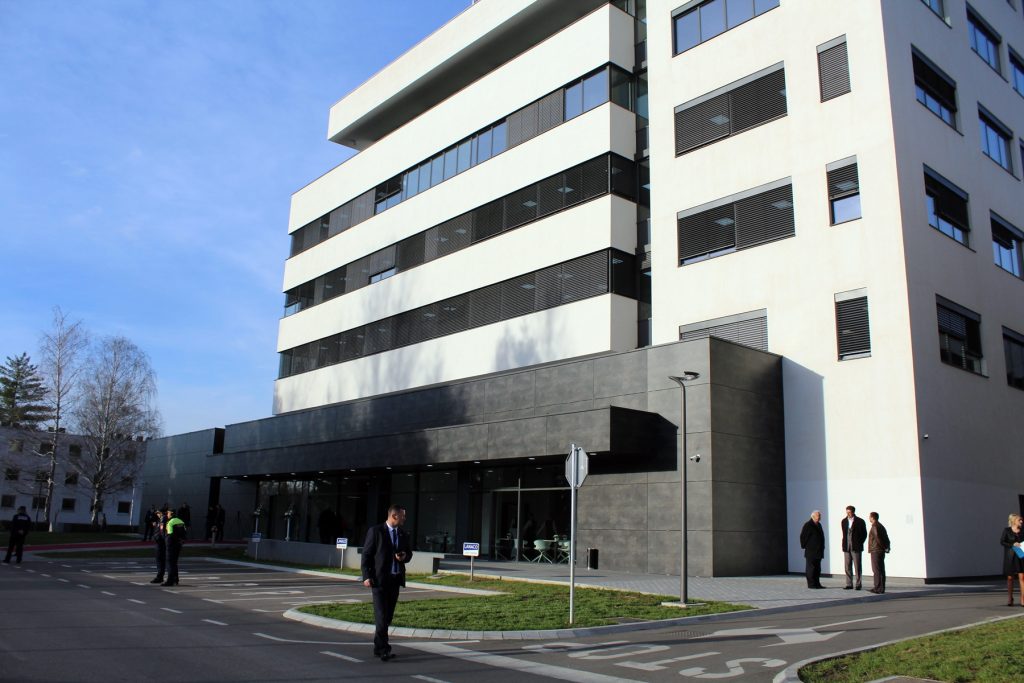 LANACO company opened on Thursday the Technology center which is the first "smart building" in the BiH and region.
The construction of building was marked by the celebration of the anniversary, 25 years of the company LANACO. "Smart building, as the company officials explained, means that all processes in the building are monitored and managed by the software. This center also will help the company to raise LANACO educational activities to a higher level, and provide the most advanced training of IT specialists.
"I am happy that we are working in the first smart building in BiH and the region. This type of building and the design we built on the principles we have seen at Microsoft company. I am pleased that it is in Banja Luka, where he will continue the production of the software. Thanks again to everyone who believed in us and who came to support us in developing of future", said Nebojsa Ninic, general manager of the LANACO company, at the Technology Center opening ceremony.
The importance of the existence of such a center was emphasized by US Ambassador to BiH, Maureen Cormack, who said that LANACO invest in own development and that this Center shows that the state of Bosnia and Herzegovina could be better.
"The goal of the US embassy is that more companies cooperate with US based international companies like Microsoft. That helps domestic companies to become more international. I am glad to hear that LANACO will invest in young people and educate its own team. Smart buildings are an indicator that we can and should be better in the local economy", Cormack said.
The opening of the "smart building" is not significant only for LANACO company and its employees, but also for the technological development of the community, because it is the first use of the latest technologies in this area. LANACO Data Center is designed by the highest international standards, and really is in the range of centers of leading companies such as Facebook, Microsoft and Google.
"I am proud that Banja Luka now has such a space, and such a building. Primarily, it is because my idea was that Banja Luka becomes a smart city, with smart ideas and people. All congratulations to LANACO company and I wish them every success in their future work", said Igor Radojicic, Mayor of Banja Luka./IBNA