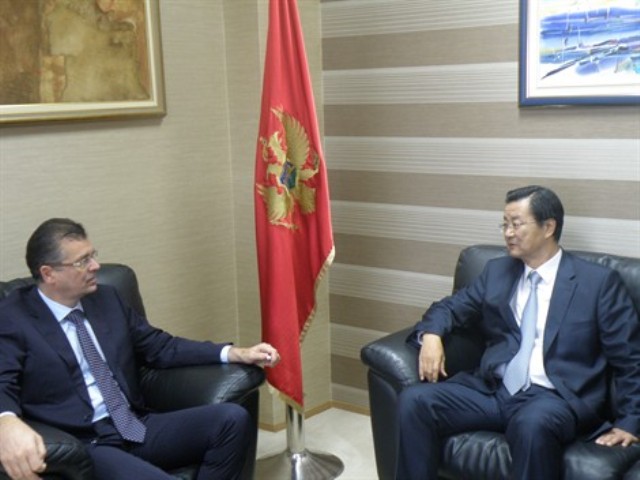 Podgorica, September 13, 2013
Montenegro, a small republic of former Yugoslavia with around 700 thousand people, one of the countries with the most developed tourism in the region is envisaging the possibility of attracting tourists from China.
For this, Minister of Tourism and Sustainable Development of Montenegro, Branimir Gvozdenovic, has held a meeting on Friday (photo) with the Chinese ambassador in Podgorica, Zhi Zhaolin.
Mr. Gvozdenovic said that Montenegro and China will work for further intensification of the good relations through cooperation in tourism.
Mr. Zhaolin has delivered to minister Gvozdenovic the invite to participate in the tourism fair which will be held in Kunmin, province of Juan in China, one of the most powerful countries in the world with a population of 1.5 billion.
This is a great event where tourists from over 100 countries of the world are expected to participate.
This fair will be held from October 24 to October 27 and is hosted by National Chinese Directorate for Tourism.
Zholin said that this will be a good opportunity to promote Montenegro, exchange experiences and start cooperation in tourism. /ibna/