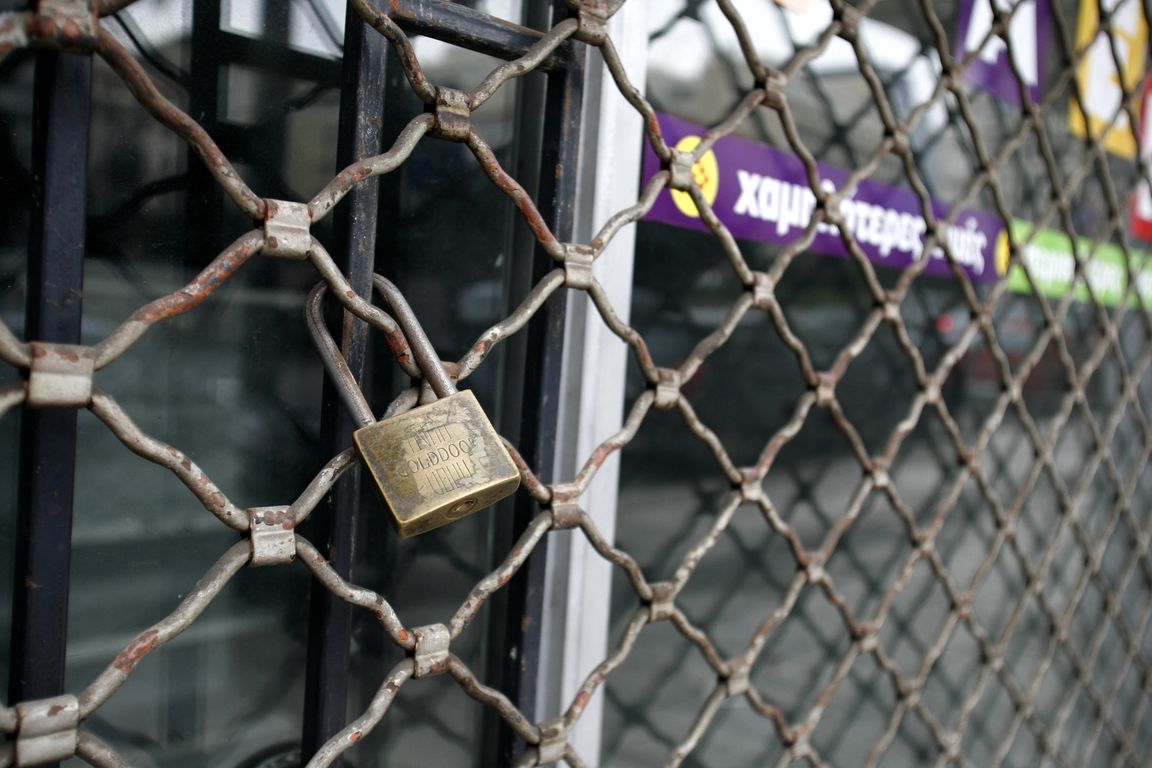 By Kyriacos Kyriacou – Nicosia
Black flags will be handing on small businesses windows all over Cyprus on Thursday. The symbolic move was decided and announced by the small shopkeepers union POVEK, to show that small businesses are "dying, heading towards ruination and closure." It is estimated that thousands small business were terminated over the last years, due the economic crisis.
Accompanied by representatives of the Pancyprian Bakers' Association, Association of Convenience stores (SYKADE), supermarket chains MAS and SAVEMORE, the Pancyprian Association of Butchers and the Pancyprian Association of Kiosk-owners, POVEK General Secretary Stefanos Koursaris said to journalists that all parties disagreed with the liberalisation of shop hours, demanding that they be legally adjusted to re-establish balance in retail.
They are also determined to fight the oligopolies and monopolies in Cyprus' economy and retail.
On Thursday black flags will be hung on the windows of shops and between 12 and 1pm shop staff will stand outside them as a mark of protest.
There will also be gatherings in all towns for the approval of the memorandum, which will be handed over to Labour Minister Zeta Emilianidou.
Even a hunger strike
"This is only the beginning" said Koursaris, who added POVEK is determined to take drastic measures if their demands are not met by the minister. "We will even go on a hunger strike if we have to," Koursaris said.
He stressed that businesses of those protesting are "going through the worst period since 1974".
President of the Pancyprian Baker's Association Lakis Savvides said the one-sided change of shop hours did not improve the situation, and that it has served the few instead. He also said that from the 8,000 people employed in bakeries two years ago, the number has now fallen to 2,000.