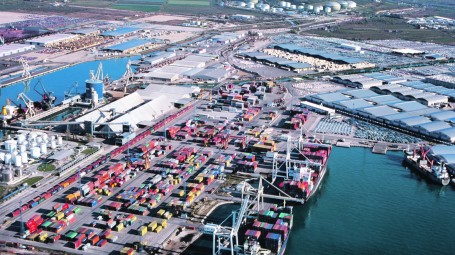 Thanks to container transshipment increase, the operator of Slovenia's only maritime port, Luka Koper reported unaudited sales revenue data, according to which there is a revenue rise of 9.5%.
The company released the figures through the Ljubljana Stock Exchange.
Container transshipment increased by 11% whereas car transshipment dropped by 3% as well as general cargo that was down by 7%.
Over the first six months of 2017, the operator reported just over 27 million euros in net profit and 105.5 millions in net sales revenue. The figures translate into a growth of 24% and 10% respectively, compared with the same time last year.
At the end of last month, there is a new multi-purpose bulk and general cargo warehouse was opened at the port. It is considered  "… one of four key investments by 2020. The port is still waiting for an environmental consent to expand Pier 1", wrote the online edition of "The Slovenia Times"…/IBNA