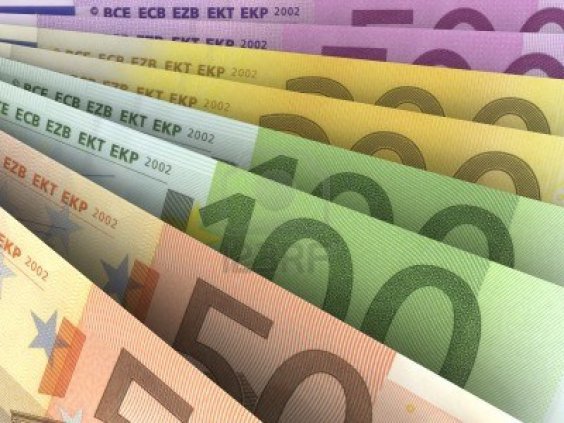 Slovenia's gross domestic product (GDP) increased last year by 2.5%, shows preliminary data from the Statistics Office. This is an improvement of 0.2 percentage points compared to the GDP growth figure in 2015.
The first estimates show that the country's GDP reached EUR 39.769bn, which in nominal terms represents a 3.1% growth compared to 2015.
Seasonally-adjusted figures, which are used by the EU and its statistics office Eurostat, show that Slovenia's GDP last year was up by 2.6% compared to the year before.
In the last quarter of 2016 alone, Slovenia's GDP was up by 2.6% compared to the same period in 2015.
Compared to the previous quarter, GDP in the last quarter of 2016 was up by 1.2%.
Total added value of the Slovenian economy was up last year by 2.6%, while in the last quarter of 2016 it increased by 2.7% year-on-year.
The first estimate by the Statistics Office is somewhat higher than projections from Slovenian and international forecasters, which ranged from 2% to 2.3%.
According to the statisticians, the main generator of economic growth was, like in previous years, foreign demand, as exports rose by 5.9%. Foreign trade contributed 0.3 percentage points to economic growth.
Domestic consumption is becoming an increasingly important factor too, growing by 2.4% last year and by 3.7% in the last quarter year-on-year. Household consumption was up by 2.8% last year and by 4.1% in the last quarter.
The Statistics Office noted that comparable growth rates for domestic consumption were last recorded in the first half of 2008, before the outset of the financial and economic crisis.
Gross investments were up by 1% over the year before, with their quarterly growth being the highest in the last quarter of 2016, reaching 3.8%.
While gross investments in fixed assets were up by 0.9% in the last quarter, they were down by 3.1% for the whole year, primarily due to a drop in public investments financed by EU funds.
The Statistics Office will publish official data on last year's GDP growth at the end of August.
For this year, Slovenia's GDP growth is projected by the government think-tank IMAD and the European Commission to stand at around 3%.
The think-tank said in a response to the preliminary figures that Slovenia's GDP growth last year exceeded the eurozone average and stood within IMAD's expectations from the autumn forecast.
IMAD noted that Slovenia "remains in the group of countries where GDP is lagging behind the pre-crisis level."
"Exports, encouraged with the growth of foreign demand and improvement of the competitive position of Slovenian companies, remains a key component among the economic indicators", it added.
According to IMAD, the situation on the labour market is also significantly improving, which results in a higher disposable income of households and higher consumer confidence.
IMAD is expected to publish its detailed spring forecast for Slovenia in the second half of March./IBNA
Source: The Slovenian Times