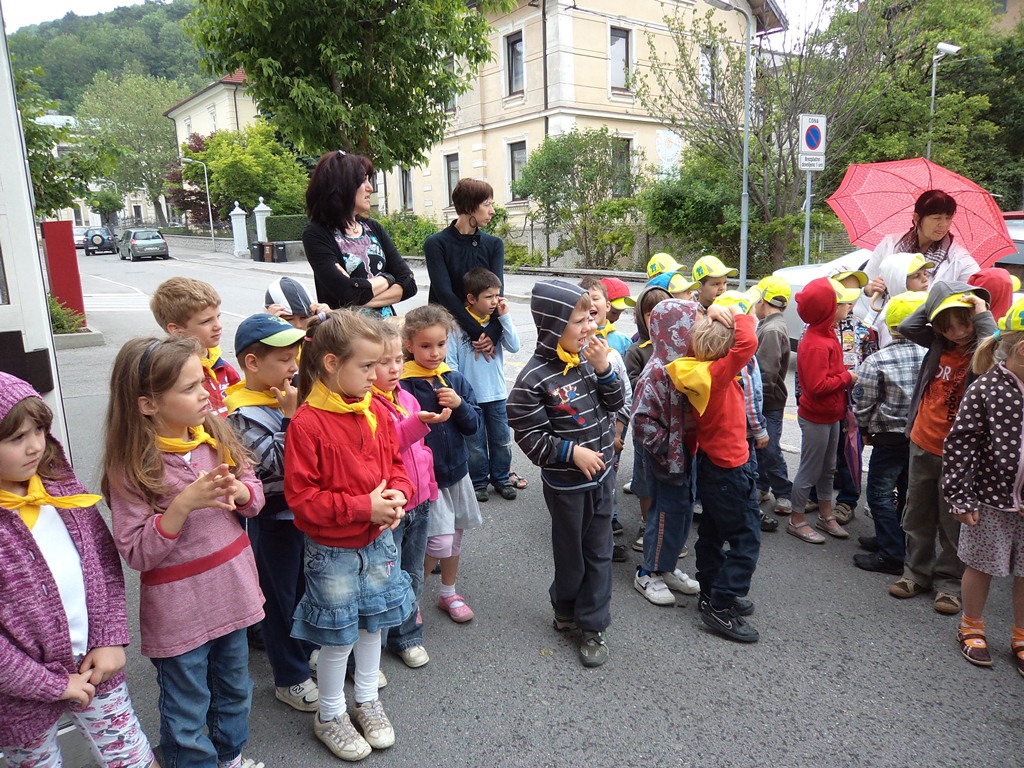 Review by Christos T. Panagopoulos
A new school year begins today for around 160,000 primary school children, 20,000 of whom will go to school for the first time, while another 77,000 will go to secondary schools, 21,000 as freshmen. Charities have been pointing out that the happy ritual is unfortunately also increasingly marked by poverty.
The number of first-year primary school children, attending 447 public and three private schools, increased by around 1,000 compared to last year.
The number of first-year primary school children, attending 447 public and three private schools, increased by around 1,000 compared to last year, Education, Science and Sport Minister Jernej Pikalo told the press last week, who wishes all school children a creative and encouraging school year.
The final figure for secondary schools is not in yet. Slovenia presently has 145 public secondary schools and six more private gymnasiums and six schools for young people with special needs.
The minister explained that some changes are planned in primary schools, notably the reintroduction of conventional grading as early as in the third year. Descriptive grading will continue to be used in the first and second year.
Another novelty is a compulsory standardised nation-wide knowledge check in the sixth year of primary school, which is meant to provide useful feedback to education authorities. The sixth-year check was voluntary so far, unlike the ninth-year check, which is used only as a reference point as well.
Moreover, Pikalo mentioned the introduction of Chinese as a foreign language in secondary schools, but only for those schools that wish to introduce it. Meanwhile, while the minister hailed the Slovenian education system as one of the most stable systems in the country during the crisis, schools were told by the ministry to cut the number of employees by 1% with the new school year.
Pikalo told the STA that soft methods are preferred, notably via a more restrictive replacement of teachers who retire or find work elsewhere. However, some schools are said to be cutting hours or scrapping multi-level classes. The minister highlighted the lack of funds for investments as the main problem. Some are being postponed, while the wish is to at least not halt projects that have already been launched.
The crisis has however also affected parents and humanitarian organisation have been sounding the alarm bell this year.
Anita Ogulin of the children's charity ZPM Ljubljana Moste Polje has for instance told the STA that the number of parents asking for aid in order to be able to secure basic school supplies had increased by at least tenfold this year.
"Presently we are flooded with request for textbooks, work books and school supplies, which remain very expensive and inaccessible to families without funds. There is also an increasing number of requests for food and the payment of bills", Ogulin stressed.
What is more, request are not only coming from unemployed parents but also from those with insufficient wages, she added, while also pointing to the lack of funds for an increasing number of payable additional school activities and trips. The cost of accessories for a primary school child can exceed EUR 200 and several programmes have been launched to help parents, by well known charities such as Caritas and the Red Cross as well as by municipalities and newer initiatives such as the child sponsorship project organised by ZPM Ljubljana Moste Polje.
Source: Slovenia Times