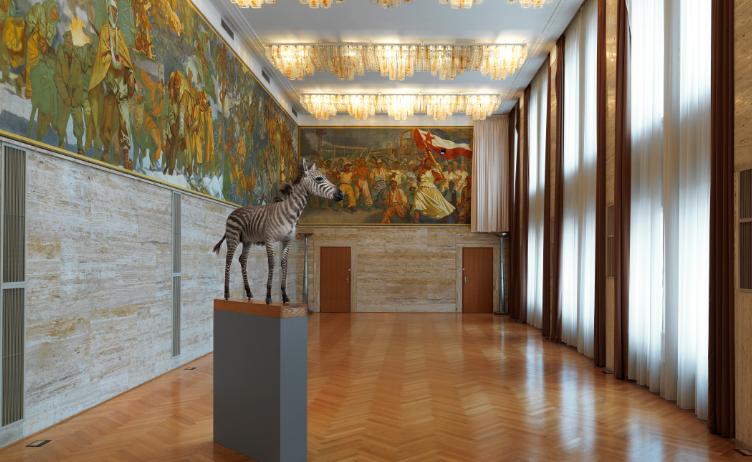 The Slovenian pavilion at the ongoing Venice Art Exhibition, featuring the "For Our Economy and Culture" project by Jasmina Cibic, has received international praise. The ArtReview magazine has listed among the top 20 at the Biennale, while the British paper The Independent describes it as one of the highlights of the show.
The Independent points to Cibic's exhibition as an example of the tension between national representation and artistic subversion that runs throughout the Biennale.
Cibic has covered the entire interior of the Slovenian pavilion with wallpaper printed with images of a beetle named after Hitler. Discovered in a Slovenian cave in the 1930s, the beetle points to the acceptance of Fascism in the nation's past, the paper says.