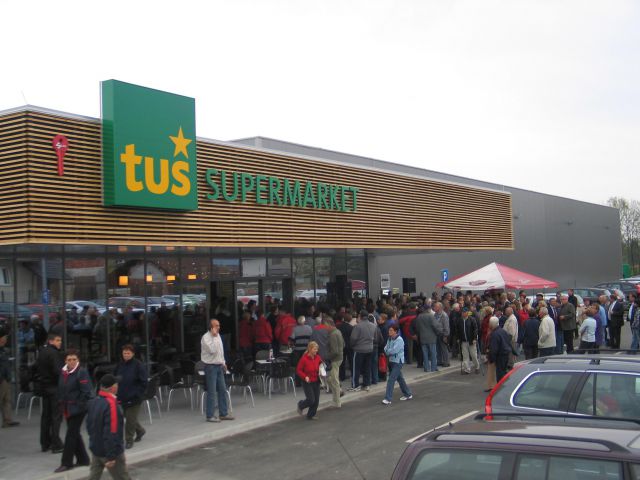 By Mladen Dragojlovic – Banja Luka
The withdrawal of the slovenian supermarket chain "TUŠ" from BiH can cause a lot of problems for the weak BiH economy, especially for suppliers.
The business portal capital.ba published on Thursday the shocking fact that TUŠ BiH will leave its supliers from Republic of Srpska (RS) with a debt of about EUR 10 million, but there is no information on how big will be the debt on BiH as a whole. RS suppliers called all relevant institutions in that part of BiH to react and protect their rights.
Capital.ba editor, Sinisa Vukelic, said for IBNA that, according to his information, TUŠ will sell all properties in BiH to one local supermarket chain, most likely to "Bingo" from city of Tuzla.
"We have information that TUŠ will completely close its business in BiH without causing a problem on market, because other chains will take their customers. The biggest problem is with suppliers, who will not be able to get their money, as well as the employees", said Vukelic.
He emphasize that TUŠ BiH employed between 600 and 700 workers, all of whom are going to lose their jobs.
TUŠ Slovenia announced a year ago that, in order to optimize business, it will reconsider its presence in BiH. The effect of "optimisation" could be seen a few days ago when all TUŠ supermarkets closed their door. Several TUŠ employees in Mostar said to media that, the day before closing, they were working as usual but on the end of their shift, they received information that all of them are fired.
"Manager demanded from us to sign a notice of dismissal, but it means that we will not have any rights on employment bureau, like health insurance, because employer didn't pay fees. On the other side, if we refused to sign, we will not receive our employment booklets", said one of the workers to media, preferring to stay anonymous.
Several suppliers from RS contacted the local chambers of economy, demanding a reaction and protection of their rights. Banja Luka Chamber of economy president, Goran Racic, said for capital.ba that, according to relevant information, TUŠ BiH has established a new company and has transferred all properties to it.
"It means that debts will stay on the old enterprise, which will be terminated, and suppliers will not have the chance to collect what they are owed. We will be involved in this case in order to protect our companies", said Racic.
Several suppliers confirmed to the media that they were trying to contact TUŠ BiH management, but nobody answered their calls.