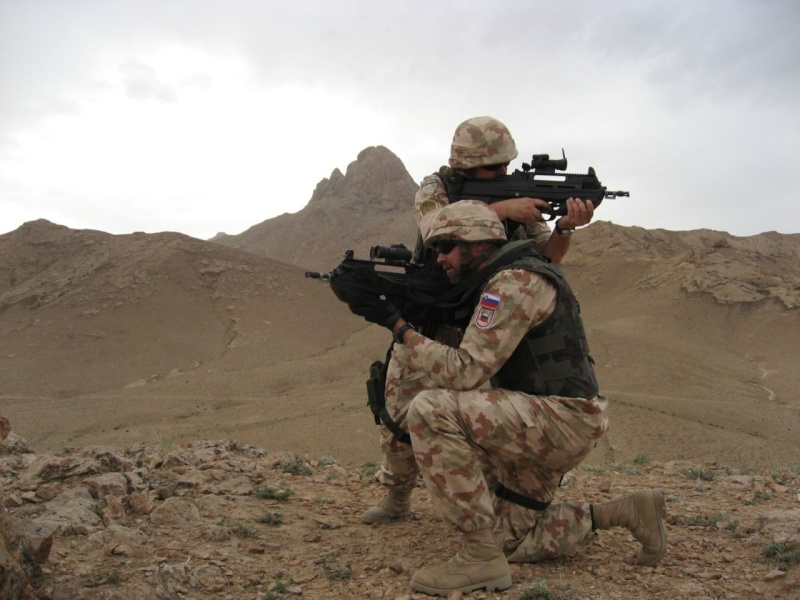 Ljubljana, December 19, 2014/ Independent Balkan News Agency
Review Hari Stefanatos
The Slovenian Armed Forces are sending the first three members of a team of 7 sholdiers to take part in the NATO-led Resolute Support mission in Afghanistan. The three members of the Armed forces will departed for Afghanistan on Thursday, with the remaining four to join them in January, according to a press release of the Slovenian Armed Forces.
The seven-man Slovenian contingent features members of the special operations unit of the Slovenian Armed Forces who will serve as mentors for the Afghan forces and will be based in Herat in west Afghanistan.
The first team will operate until July and will return three times in Afghanistan in a six-moth rotation.
There is already an active contigent of Slovenian sholdiers stationed in Afganistan in the same area, which is part of the NATO-led International Security Assistance Force (ISAF) mission called Enduring Freedom. The mission will finish its work and the end of 2014 after 13 years.
The difference of the new mission is that it will be a non-combat mission, since the military personnel and experts will be restricted to training Afghan troops. A total of 12,500 members of NATO will take part in this new mission, the majority of whom will come from the US.
Slovenia joined the ISAF mission in 2004, and the last soldiers of the 21st Slovenian contingent will return home on December 25. In total, 1,273 members of the Slovenian Armed Forces have participated in the mission.
(Review Hari Stefanatos)