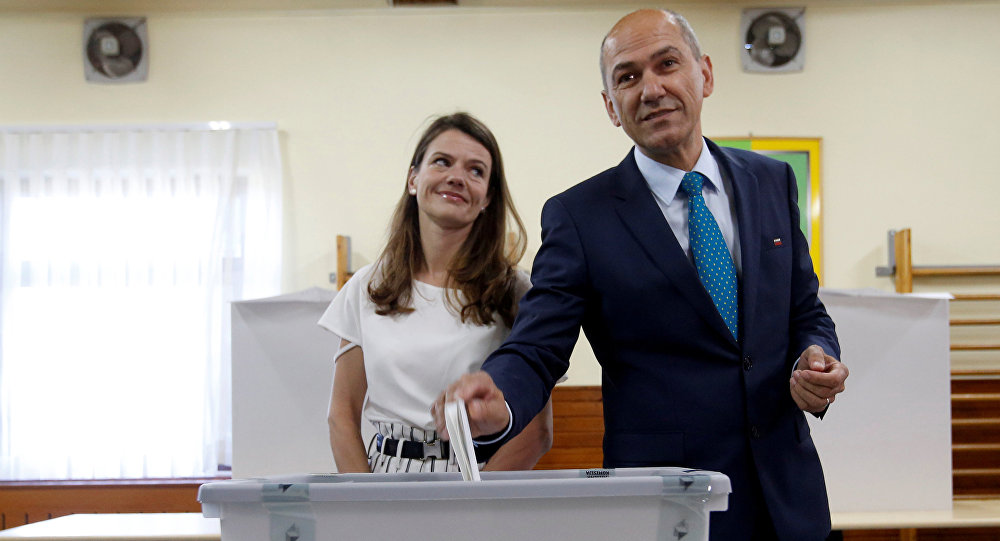 According to local STA, the turnout at this parliamentary election after 95% of the votes had been counted was at a historic low 49.88%.
Still, Sunday's general election preliminary results confirmed that the right-wing Democrats (SDS) had won, whereas the second place belongs to the "newcomer" LMŠ.
Although Janez Janša's anti-immigration opposition party has won, its victory is not allowing it to rule on its own. As 'The Guardian' wrote, the former premier of Slovenia "may struggle to pull together a government as its hardline stance on immigration has left it short of potential coalition partners.
Janša acknowledged any post-election negotiations would be difficult.
"We will probably have to wait for some time … before serious talks on a new government will be possible", he told reporters after he cast his own vote, in the village of Šentilj on Sunday, June 3.
Sky News "reacted" to the result by reporting the hard truth for the European political life, to a great extent driven by the migration crisis; the outcome "signals continuing growth of right-wing populism in central and eastern Europe after a large influx of migrants."
The 1.7 million Slovenians who went to the polls had to choose between 25 parties, of which only nine will make it to parliament.
The "surprising runner-up in last year's presidential election" who is no one else but the Kamnik Mayor Marjan Šarec who heads the LMŠ, came second and third-placed was the Modern Centre Party of outgoing prime minister Miro Cerar with 9.8%.
STA reads that "The runner up repeated in his first reaction that a coalition with Janša is not an option. Wishing Janša "good luck with forming a coalition", Šarec said he expects the LMŠ will be the one putting together the coalition if everyone sticks to the statements made before the election."
SDS head Janez Janša (L) warmly hugging his friend Viktor Orban (R)
It remains to be seen who will accept to work together with right-wing Janša who is an ally of the Hungarian Prime Minister Viktor Orban…. /
IBNA
Main Photo: Janez Janša, the leader of the Slovenian Democratic Party, casting his ballot and his wife, Urska Bacovnik, Sunday, June 3, 2018