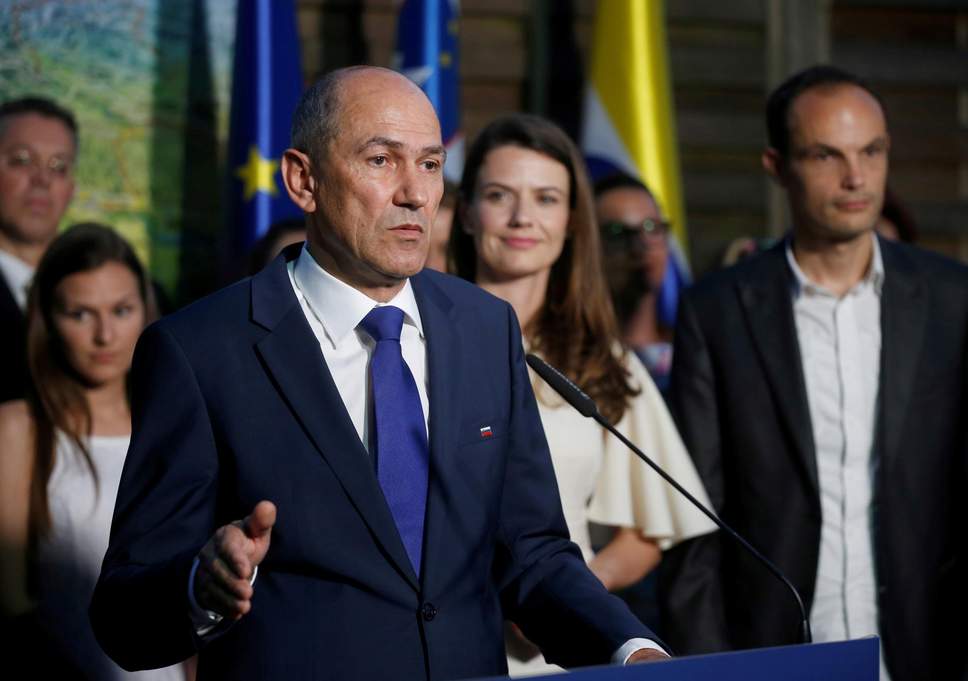 Janez Janša, whose Democrats (SDS) won the vote, is the man that the Slovenian president Borut Pahor said would nominate prime minister-designate this week, after holding one final round of talks with him.
Pahor and Janša will meet in the second half of the week.
Still, having said that, it is important not to oversee Janša's point of view, as he had said that he would decline the nomination it if somebody else enjoyed the requisite support in the National Assembly.
So, this very week will be a decisive one for Slovenian politics and its coalition building.
More so, because the second best comes into the coalition building process very strong. Runner-up, Marjan Šarec, is able to convince five parties to join his coalition pact.
As STA has reported, Šarec, attempts to finalise his coalition – he is expected to send out a draft coalition agreement early this week – but he needs NSi votes if he is to succeed in building a centrist grouping.
As a contingency, Šarec may still hope for the Left to coalise.
However, until now, the Left has not been part of the coalition-building as Šarec has been meeting them separately.
After an only far-left party meeting this Monday, in parliament its members will decide if they will join the Šarec-led effort.
"Šarec's party, the Marjan Šarec List (LMŠ), originally intended to send out a draft coalition agreement today (Monday). However, it decided during the weekend to present the agreement to them in person at a later point during the week."
In a few days time, Slovenia will know if and what kind of government they will have and who will be leading it or if polls will cut the Gordian Knot offering a practical solution to the country…. / IBNA
Main Photo: Janez Janša, head of the Slovenian Democratic Party (SDS), after the general election in Slovenia, 2018