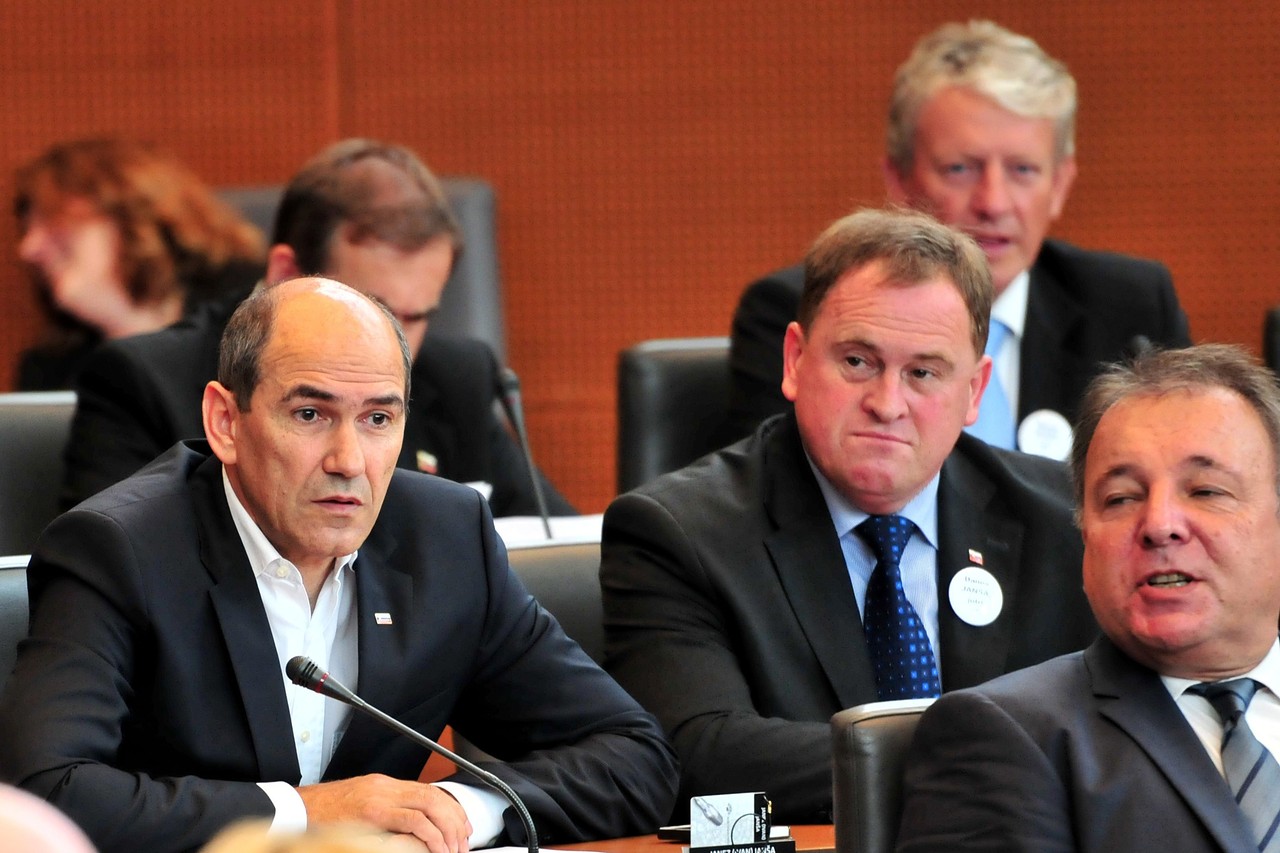 At the end of last week, lawmakers of the Slovenian parliament gave parties another two weeks in order to reach a definite solution on government coalition forming that, so far, has proved unattainable. Democratic Party leader Janez Jansa won the election but not the majority in order to govern alone, so forming a coalition is the only way to do things if Slovenia wants to avoid snap polls.
During the recent talks, most parties have given Jansa the cold shoulder, after leading a conservative, anti-immigration pre-election campaign, following in Hungarian Prime Minister Viktor Orbán's footsteps and, as POLITICO had written, "railing against Brussels over migration".
Meanwhile, the head of New Slovenia (NSi) Matej Tonin, who was appointed National Assembly speaker last week, spoke to STA newswire saying he "does not exclude the possibility of staying on despite ostensibly being appointed as a stand-in until a new coalition is formed. But this is the subject of political agreement and relationships in the potential coalition".
He added that "If it's possible that I became speaker, it's possible that a certain kind of unexpected coalition could be formed which today might seem like a mission impossible."
STA has reported that Tonin was put forward as candidate for speaker at last week's maiden session of parliament by the Marjan Šarec List (LMŠ), the Social Democrats (SD), the Modern Centre Party (SMC), Pensioners' Party (DeSUS), the Alenka Bratušek Party (SAB) and the NSi and was backedby 80 MPs in a secret ballot.
The Left, however, did not support his candidacy.
The freshly-elected NA speaker spoke also of the nature of this position he took over, noting that although it is meant as "a temporary solution", since "there is no such term as 'interim parliamentary speaker', he will stay on until he is dismissed or resigns."
The news website has said that "If the coalition is formed very quickly, his term could be over in less than a month, but if the situation gets complicated, he could stay on longer."
As for Tonin himself, he stated, "Neither me nor the NSi will be held hostage by any post. We will foremost strive to implement as much of our programme as possible. We'll see what the coalition maths will show then." …. / IBNA
Main Photo (File): Janez Jansa (L) in parliament