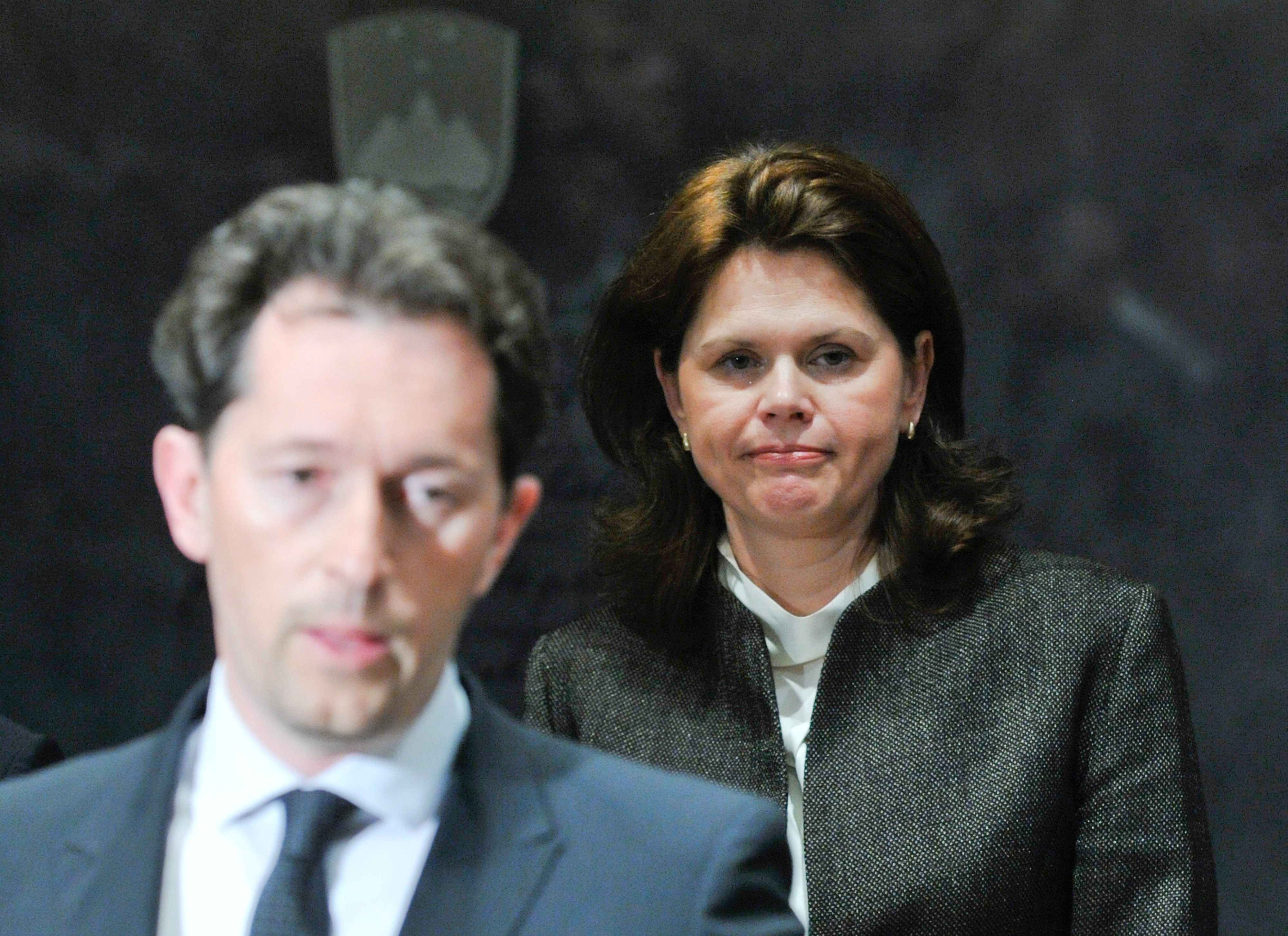 Review by Christos T. Panagopoulos
New problems seem to arise in the political scene of Slovenia, as, according to the "Slovenia Times" web daily, Prime Minister, Alenka Bratušek, denies all rumours that had been spreading for the last days that tensions are building up in the governmental coalition due to the new austerity budget for 2014.
While visiting the town of Nova Gorica on Monday, Bratušek told reporters that the climate between her and the leader of the Citizens' List Party (DL), Gregor Virant, is "perfectly normal".
"If everyone who says that political stability is important is also aware of that, then we should have no problem taking measures that are good for this country", Bratušek noted.
Unofficial information, which spread via the Slovenian media suggested that Karl Erjavec threatened his Pensioners' Party (DeSUS) would quit the coalition in the budget of 2014 included pension cuts.
Asked whether Erjavec made his party's stay in the coalition conditional on refraining from cuts to pensioners' incomes, the PM said: "There was no conditioning, but there have been a few statements in the media".
She noted that Erjavec repeatedly underscored the importance of political stability. "If Mr Erjavec, who at this table at least often says he is aware of that, then we should be able to agree on what needs to be done to take Slovenia where it belongs, that is among the better ones again and then among the best."
Commenting on reports about the Citizens' List's (DL) opposition to new taxes, the PM said only one tax was being discussed at the moment, i.e. the real-estate tax, which she said had been agreed with the DL and its president Gregor Virant.
Bratušek also briefly commented on the central bank's decision to wind down Factor banka and Probanka through a supervised liquidation, noting that that step represented the beginning of restructuring of the banking system. "We believe this should now stabilise or help to stabilise our banking system," she said.
She also argued that her government "has done everything in its power" for the bank system's consolidation to start sooner, but those operations had to be agreed with the European Commission. Slovenia is currently waiting for Brussels's go-ahead for the transfer of non-performing loans on the Bank Asset Management Company.
Source: Slovenia Times