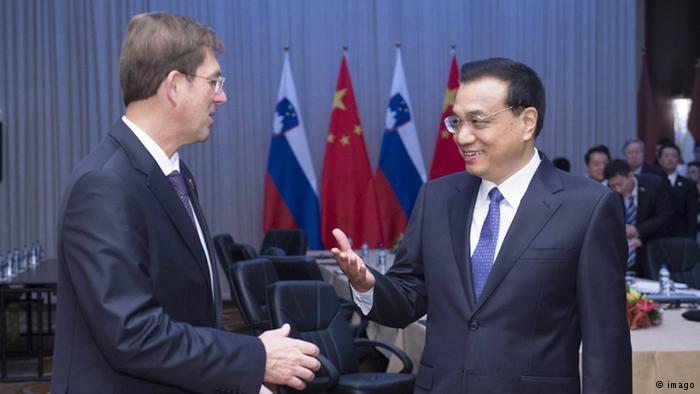 Ljubljana, December 17, 2014/ Independent Balkan News Agency
Review Hari Stefanatos
Slovenian Prime Minister Miro Cerar attended the two-day 16 +1 summit in Belgrade, of prime ministers from Central and Eastern Europe and China, where he met with his Chinese, Li Keqiang and Serbian, Alexander Vučić, counterparts.
Discussions revolved around economic issues.
Cerar told the slovenian Press of the "great interest" Li expressed for a cooperation with Slovenia, both in business and other issues, adding that his Chinese counterpart was well informed of the results of the visit of an extended business and political delegation last month in Slovenia, which was led by the Chinese deputy prime minister Wang Yang.
Slovenian PM took the chance to highlight the importance of port operator Luka Koper as a link to Central Europe. He said the that the Chinese are interested in investing in a number of sectors, one of which is the construction of railways. The project is of great importance and should start as soon as possible, since it could connect Luka Koper with Central Europe, said Cerar.
"I think the meeting with (the Chinese PM) was very concrete on the political…level. Now it is up to business executives to look for contacts at the forum," he said.
Slovenian PM also announced the government's aim to attract foreign investment, both from Asia, Europe and other parts of the world, in order to speed up growth.  "Slovenia must start building, must open up to speed up growth of employment and achieve its goals", he said.
In regard to warning from Brussels that all deals with China must comply with EU rules, Cerar said that the EU must facilitate foreign investment, but that foreign investors must obey the set rules.
As for his meeting with Vucic, Cerar said that they agreed that there is a very good level of cooperation between the two countries in all areas, and that efforts should be focused on enhancing the business part of the relationship. In fact, Slovenian PM invited Vucic to visit Slovenia to discuss on the matter at the beginning of next year.
"I am happy to see Serbia so very proactive and progressive in its economic and general development and showing that new energy can stimulate bold development, because this also opens many opportunities for our companies and investors in Serbia," Cerar said.
Cerar also commented on the support of his country to Serbia towards EU integration, saying that "there are certain obstacles on this path and Slovenia is one of the players which wants to help remove these obstacles, especially at the EU level".
(Source: Sloveniatimes)
photo: www.dw.de