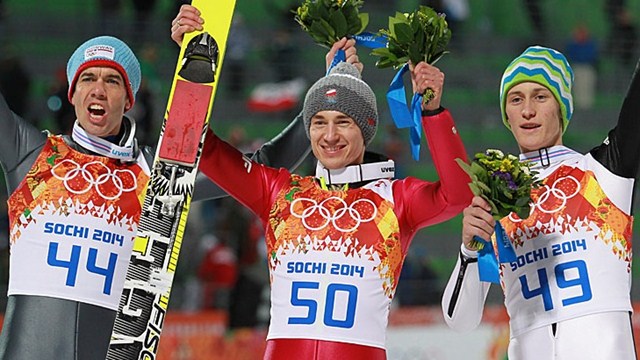 Review Hari Stefanatos
Several hundred Slovenians gathered at Ljubljana airport, early on Thursday morning, to greet the Slovenian Olympic medallists Peter Prevc, Teja Gregorin and Vesna Fabjan as well as the ice hockey team.
The airplane bringing the Slovenian athletes from Russia's Sochi touched down just after midnight, bringing home silver and bronze ski jumping medallist Prevc, bronze biathlon medallist Gregorin and bronze cross-country medallist Fabjan.
Slovenia's most successful athlete in Sochi, the double Alpine skiing gold medalist, Tina Maze, is still in Sochi, preparing for Friday's slalom.
The Sochi Olympic games represent the country's biggest success in Winter Olympic games so far.
(Source sloveniatimes)