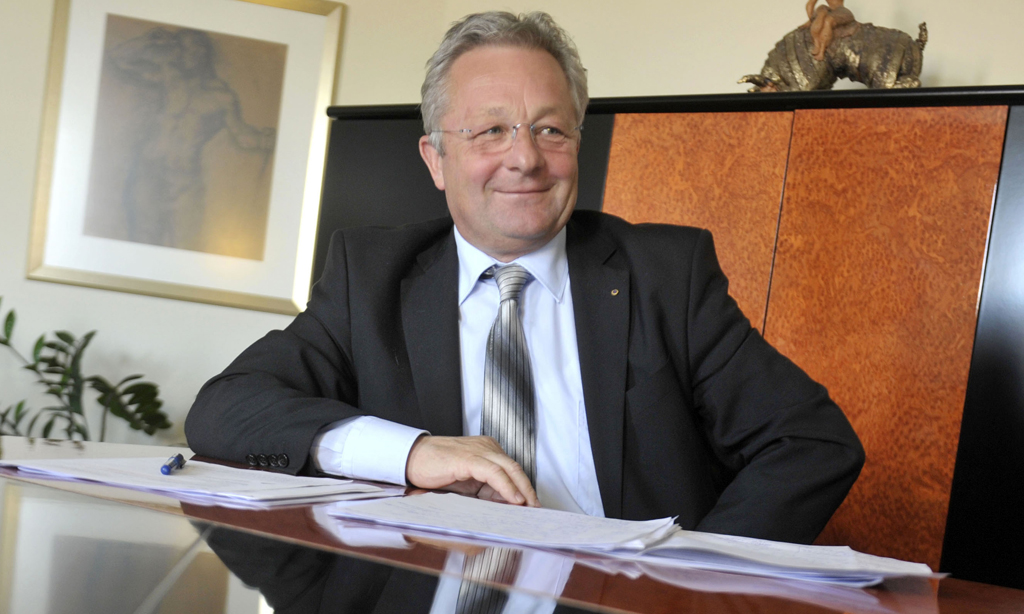 By Christos T. Panagopoulos –
A new blow in the operation of the Slovenian government came on Wednesday, when Minister of Economy, Stanko Stepisnik, announced his resignation after media reports that his tool-making company "Emo Orodjarna" had recently received state financial aid and was competing for more state help.
According to the country's media, a government spokesman confirmed his resignation. Local media quoted him as saying: "These accusations are the reason that I am  resigning".
Stepisnik is the first minister to quit the government of Alenka Bratušek, which took over in March after the previous centre-right cabinet of PM, Janez Jansa, collapsed amid a corruption scandal.
According to analysts, as the economy minister is not directly involved in formulating policy on managing the banking crisis, the resignation should not disrupt Slovenia's efforts to cope with what external stress tests reveal next month about the scale of the bad loans encumbering the country's banks, analysts said.
"The resignation was demanded by all coalition partners (of the Positive Slovenia) as well as by the opposition, so it should cause no political difficulty", said Tanja Staric, an analyst at daily Delo.
A new minister will likely be voted in by the middle of December, when the stress tests will show how much capital the government has to provide for state banks and determine whether the country will need a bailout.
Source: Reuters