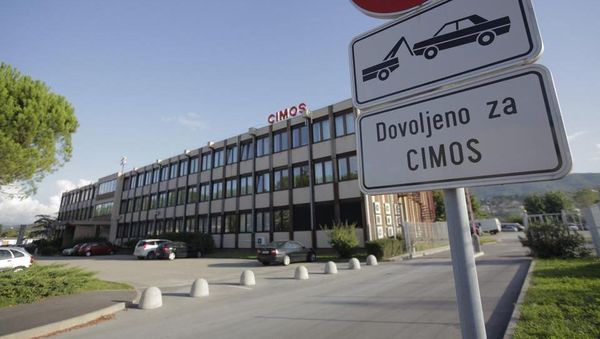 Slovenia's Economy and Technology Minister Zdravko Pocivalsek and Croatia's State Property Management Minister Goran Maric reached an agreement on Monday on a solution to the problem of the Koper-based Cimos company's debt to the defunct Rijecka Banka, Slovenian media reported.
Slovenia's STA news agency and Slovenian Television said that the debt to Rijecka Banka that was taken over by Croatia's Agency for Insurance of Savings Deposits and Rehabilitation of Banks (DAB) will be bought off by the Slovenian DUTB "bad bank."
DUTB was established by the Slovenian government and took over a portion of bad debts in the country after bailing out its banks in 2013 and is gradually selling them to investors.
An out-of-court settlement between Slovenia and Croatia concerning Cimos' debt was a prerequisite for enabling the sale of this car parts manufacturer to the Italian fund Palladio Finanziaria.
After the meeting with Maric, Pocivalsek told reporters that DUTB would buy off DAB's receivables from Cimos, and Croatia will drop its suit once a protocol is prepared regarding the agreement reached.
According to unofficial sources, a week ago, Slovenia had made an offer of five million euros on the 20 million euro debt for the suit to be dropped.
Media have not reported the terms under which Slovenia's DUTB will buy off the debt from DAB./IBNA
Source: eblnews.com