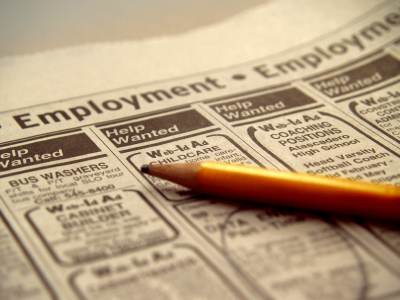 Ljubljana, March 6, 2015/ Independent Balkan News Agency
Review Hari Stefanatos
Slovenia's labour market continued to improve last month, with a total of 122,552 persons officially registered as unemployed in February, down by 1.4% compared to January, according to figures from the Employment Service published Thursday.
These numbers represent a year on year drop by 5.6% in unemployment for the month February, with 6,952 persons registered again in the employment service in February, down by 49.8% compared to January and 12.8% drop year on year.
Among the newly registered, 1,056 were first job seekers, 1,242 were redundant workers, while 3,616 people saw their fixed-term contracts expire, while on the other hand, a total of 6,523 people were hired in February, which is 4.5% more than in January.
Finally, of the 8,679 unemployed persons who were deleted from the Employment Service's register in February, 6,523 got employed or self-employed, which is 4.5% more than in January and up by 9.1% yoy.
(Source: Sloveniatimes)