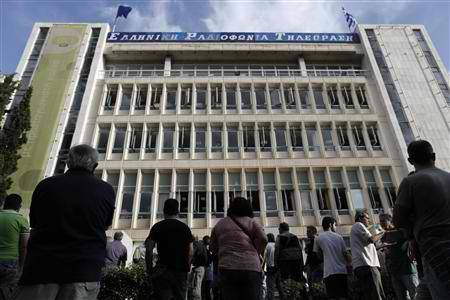 The Slovenian Journalists' Association (DNS) has condemned the Greek government's decision to shut down state broadcaster ERT as an attack on democracy, expressing support for ERT journalists.
The order closing down ERT is an "attack on democracy, it is its symbolic and real abolishment", the DNS, one of the two journalists' associations in Slovenia, said in a written statement on Wednesday.
The association moreover condemned the move as an encroachment on the right of the public to be informed and "toying with the fate of more than 2,000 employees, which under the pretext of saving will undermine the power of the public service and oversight over decision-makers".