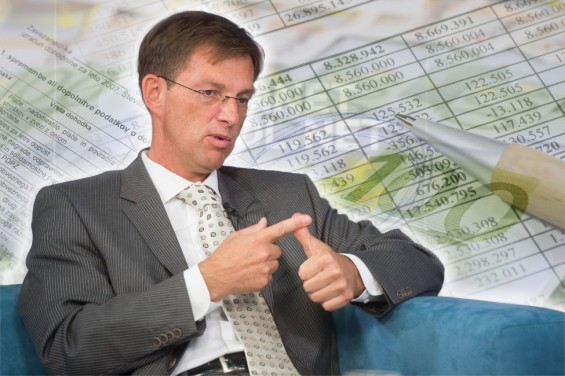 Ljubljana, December 22, 2014/ Independent Balkan News Agency
Review Hari Stefanatos
The Slovenian government is scheduled to meet on Monday to review the spending plans for individual ministries for 2015, continuing its attempt to draft the supplementary budget that will bring next year's deficit below 3% of the GDP.
The government is hoping to make significant progress towards finalising the supplementary budget by mid-January. This session will be focused on reviewing spending at individual departments, in search for room for additional measures for 2015.
An agreement has already been reached between the government and the trade unions, regarding pay cuts, saving up to EUR 350 million. In addition is has raised the finance services tax in a bit increase state revenue by an additional EUR 30 million.
The main issue right now is whether to go ahead with the plan to tax higher CO2 emissions and risk angering the industry. In fact, the government has managed to unite business and trade unions, which have criticised the proposed measure. The Pergam trade union confederation and the Chamber of Commerce and Industry (GZS) will hold a rally against it on Tuesday.
The government has also not taken a final decision on the matter, but Economic Development and Technology Minister Zdravko Počivalšek indicated last week that there was room for negotiation.
Finally, talks are also underway with the municipalities on cuts in spending on local government.
These measures that make up the supplementary budget are necessary to cover the "hole" that was caused to last year's budget by the failure of the planned real estate tax, in addition to the higher than planned spending on interest and pensions.
(Sloveniatimes)