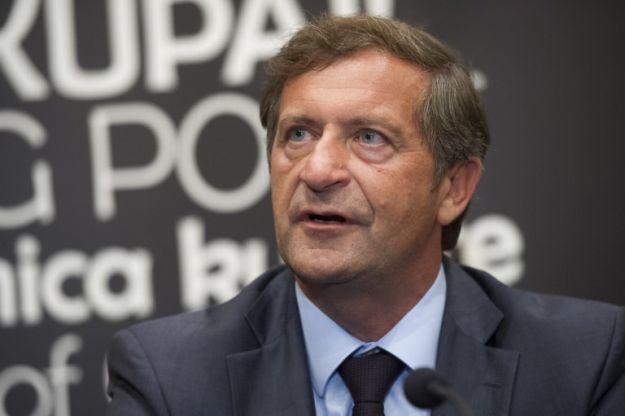 Review Hari Stefanatos
The decision from Russia to deploy troupes in Crimea has alerted EU officials resulting in EU's foreign affairs chief, Catherine Ashton, calling for an emergency session of EU ministers in Brussels on Monday to discuss the latest developments. Ashton  plans to meet with Russian Foreign Minister Sergey Lavrov after the session before travelling to Kiev on Wednesday.
Slovenian Foreign Minister, Karl Erjavec, will attend the session in order to present Slovenia's opinion on the matter and offer for Ljubljana to act as a mediator in the negotiations between EU and Moscow, given the good relations between Slovenia and Russia.
"We can see that EU foreign ministers, in particular those from Poland, Germany and France, have already been engaged in dialogue between the opposition and the government. But we have been underscoring all the time that it is also necessary to be in a continuous dialogue with the Russian Federation", the foreign minister stated.
He went on to say that EU's plan to sign a key trade agreement with Ukraine without negotiation with Russia was a mistake. "I believe a dialogue with the Russian Federation is also needed," Erjavec said.
Erjavec spoke of a grave situation on Sunday and stressed that the main priority is the preservation of Ukraine's territorial integrity and reaching to a peaceful resolution of the crisis.
Among the issues to be discussed in the EU FM's session will be the financial aid that the EU must provide to Ukraine, which is estimated between 25-35 billion dollars.
(Source sloveniatimes)