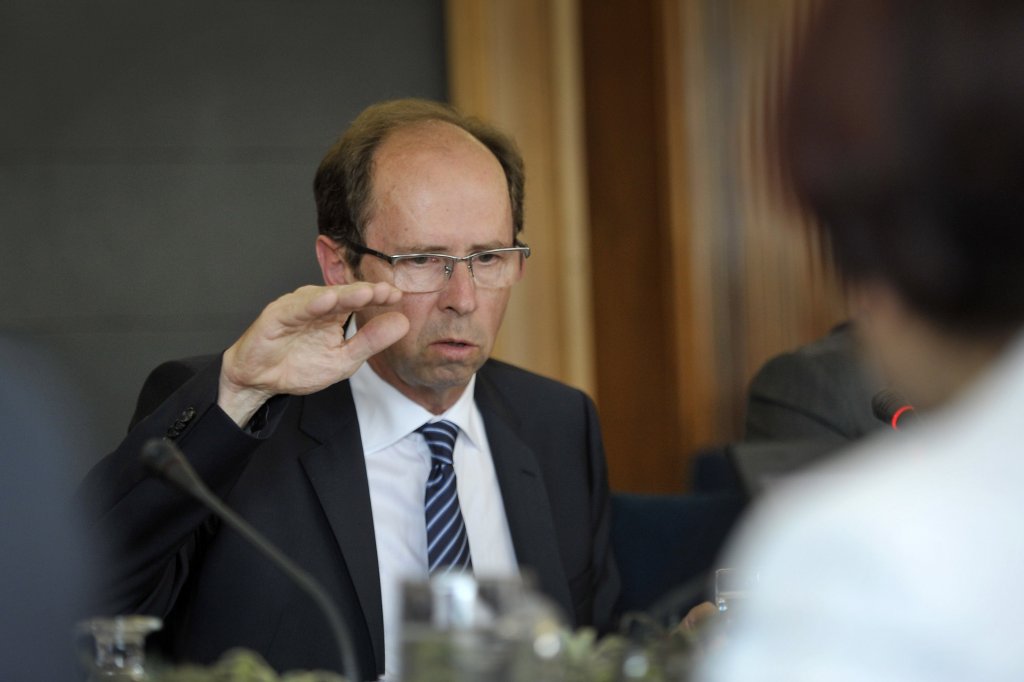 Review Hari Stefanatos
Slovenian Finance Minister Dušan Mramor has reportedly issued a warning to public sector trade union negotiators that a 7% pay cut would be inevitable if the unions reject any additional austerity measures, given that Brussels are not backing down on the issue.
According to STA unofficial information,  Mramor met with unionists Branimir Štrukelj and Drago Ščernjavič on Monday to update them on the situation and stress that a mere extension of existing saving measures in 2015 will not be enough to bring Slovenia's budget deficit below 3% of GDP as demanded by the EU.
The meeting took place before the negotiations on cuts that took place later yesterday. In the meeting the Finance Minister presented the financial situation and the room for maneuvering  in the public sector wage bill and other expenses in the sector for 2015.
Mramor urged for an agreement to keep the wage bill under control, before the voices that are coming from Brussels and speak of wage cuts become stronger. Failure to agree on a new set of measures would result in the government being forced to lower wages via an emergency bill, probably in the region of 7%.
The unions are insistent in their position to only extend existing measures, which would however result in saving less than EUR 130 million. The government however is hard pressed from Brussels to reduce the budget deficit below 3%, and this can only be achieved through a new set of measures, with the Finance Minister however willing to guarantee a raise in salaries based on GDP growth as of 2016 if the unions agree to have them cut now.
The minister is also expected to present the different scenarios to other public sector union representatives as talks are resumed on Wednesday.
(Source: Sloveniantimes)