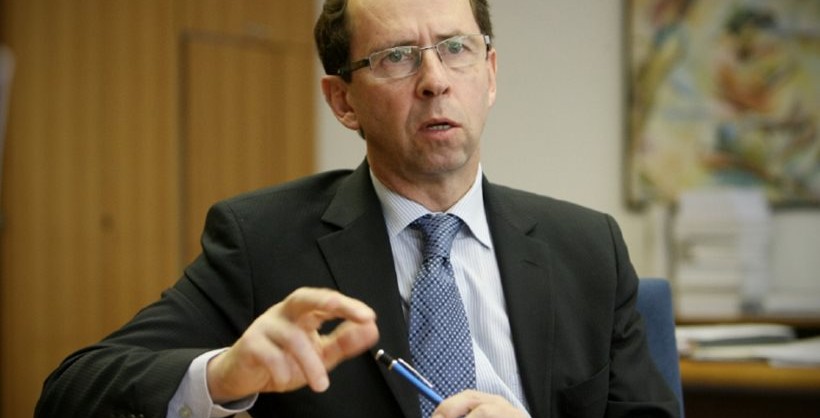 Ljubljana, January 5, 2016/Independent Balkan News Agency
Review Hari Stefanatos
Finance Minister of Slovenia Dušan Mramor was nominated Europe's best finance minister of 2015 according to the London-based magazine The Banker.
The Banker, which is owned by The Financial Times nominates five Finance Minister of the Year around the world who have best managed to stimulate growth and stabilise their countries' economy.
Mramor's role in Slovenia's recovery from recession, the stabilisation of the country's banking system, his commitment to the continuation of the privatisation process and the implementation of reforms aimed at consolidating Slovenia's public finances, were the reasons for his nomination according to editor Stefanie Linhardt.
"As the economy bounced back to 3% GDP growth in 2014, Slovenia's finance minister, Dušan Mramor, kept a firm eye on the country's budgetary deficit – one of his main aims – from heights of 15% in 2013 it fell by 10 percentage points in 2014, with expectations for less than 3% in 2015 and 2.2% and 1.7% in the following two years", reads The Banker's press release.
"Slovenia has managed to emerge from a deep financial crisis in just two years with a determined and smart economic policy. This would of course not be possible without exemplary cooperation of key institutions – the government, the National Assembly and the central bank", the ministry said in a press release.
Mramor was honoured as the top finance minister for Europe alongside Ram Sharan Mahat, former finance minister of Nepal (for Asia-Pacific), Alonso Segura of Peru (for the Americas), Ali Shareef Al Emadi of Qatar (for the Middle East) and Adriano Maleiane of Mozambique (for Africa).
Source: The Slovenian Times