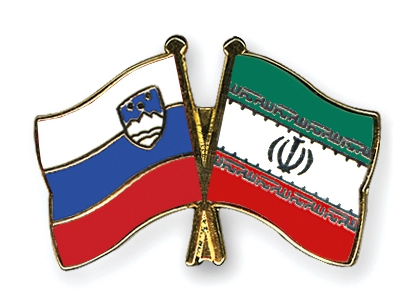 Several Slovenian companies, including air domes manufacturer Duol and telco Iskratel, have signed deals worth EUR 10m in total with Iranian partners at the Slovenian-Iranian business conference in Tehran on Friday.
Duol has signed a deal worth EUR 1m to construct an air dome at the Imam Homeini airport in Tehran. The dome is to serve as a temporary airport terminal and will be used during the renovation of the airport, said Duol boss Dušan Olaj.
He said that the deal was not struck overnight, as negotiations with the Iranian partners took two years. Nevertheless, this is still not such a long period, as such negotiations with Iran can take up to five years, he said.
Iskratel, which has been present on the Iranian market for decades, struck a deal worth EUR 5m with Iranian switchgear maker Electro Kavir for the supply of measuring and pressing equipment.
"The company has been supplying goods the whole year, but we have not signed a strategic contract," said Iskra CEO Dušan Šešok. Iskratel has also signed a deal with the company Iran Tablo for the supply of protective relays and some systemic solutions.
Margento, a Slovenian company researching mobile transaction services, has signed a deal with the Iranian company City Development & Innovations to establish a cashless payment system with the use of mobile phones. Margento boss did not wish to reveal the amount the deal was worth.
Margento will first introduce the system on Kish Island, which is located in the Persian Gulf about 20 kilometres from mainland Iran and has a free-trade zone status, and later elsewhere in Iran. Margento has been present in the region for more than a decade.
According to the daily Finance, hydro turbines maker Litostroj Power has signed a EUR 4m annex to the contract for the project of the Khoda Afarin power plant on the Iranian-Azerbaijani border, which is being built by Iranian industrial giant Farab. Litostroj Power is to make two butterfly valves for the hydro power plant.
All companies have welcomed Slovenia's decision to re-open the Slovenian embassy in Tehran, as this will be of great significance for making new deals, especially with national institutions, in Iran.
Šešok believes that while Slovenia had no benefit from opening an embassy in a European country, opening one in Iran has a bigger influence. "If there is no political support, business becomes harder," he said./IBNA
Source: The Slovenian Times