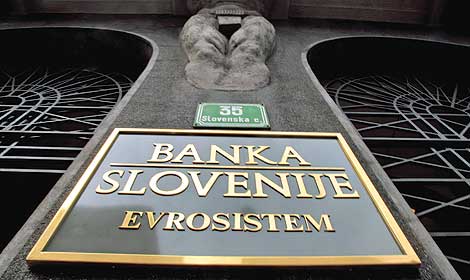 Review Hari Stefanatos
According to Banka Slovenije, the country's economy is predicted to grow by 0.6% in 2014 and by 1.7% the year after that. The causes for this upgrade, according to the head of the central bank's analytics department, Aleš Delakorda, has been the favourable international conditions, the higher-than-expected growth in the final quarter of 2013, and the improved business and consumer sentiment.
Slovenia's exports have been increasing since mid-2013 and everything points to a continuations of that trend in 2014. There is expected to be a contraction by 0.6% to domestic demand this year, which however is an improvement over the central bank's earlier predictions that spoke of a 3% contraction.
Unemployment will stay above 10%, but wages will rise in real terms, given the low inflation (0.5%) expected for 2014. The country's economic recovery remain in the balance however, according to Delakorda, therefore measures such as excessive austerity that might tip the scales should be avoided.
Vice-governor Janez Fabijan's statements where on the same line, since he warned against political instability, while spoke of improvements that need to be made for the improvement of the business environment and the opening up of the country's way to the capital markets.
(Source Sloveniatimes)