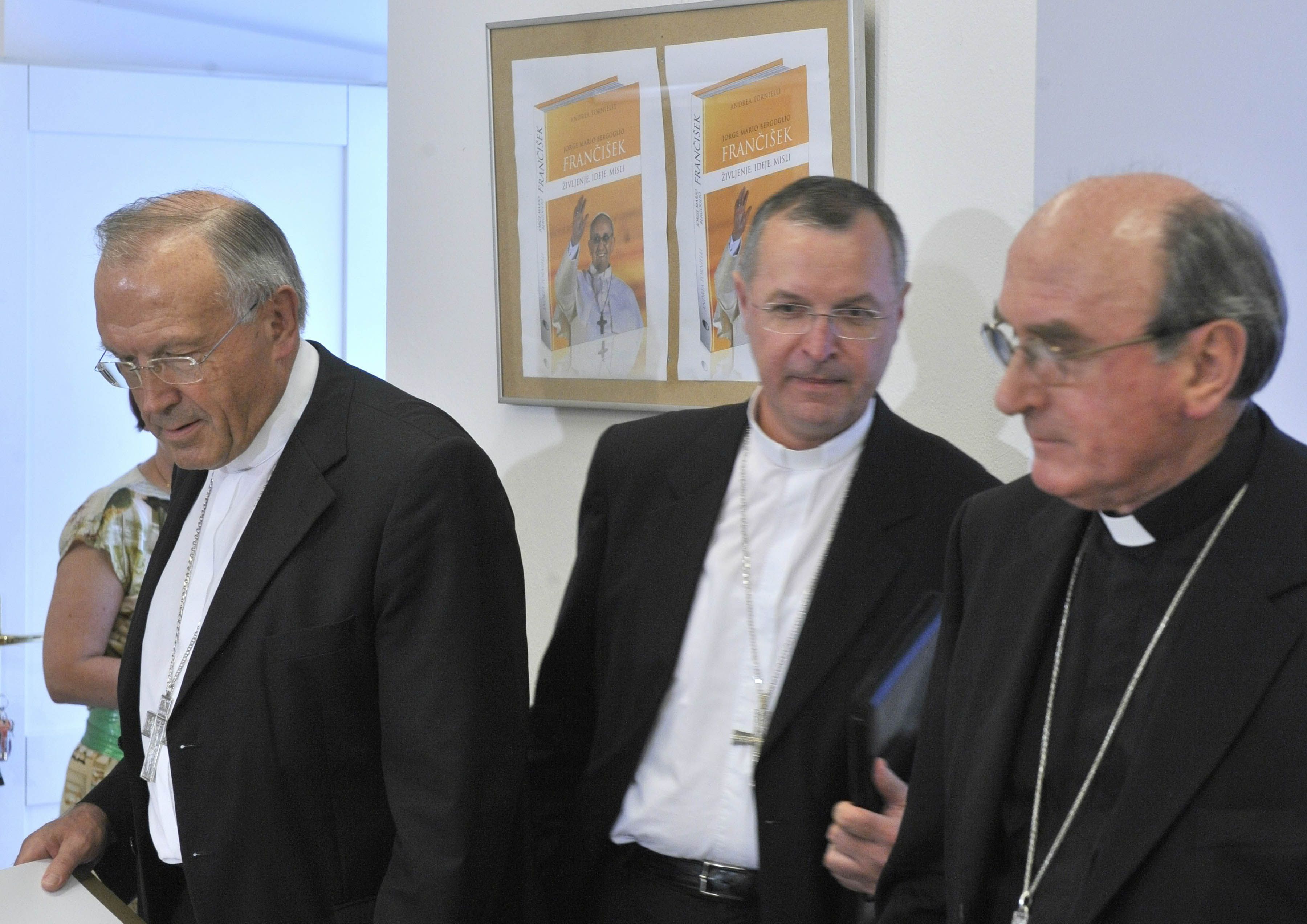 News update by Christos T. Panagopoulos
The Apostolic Nuncio of the Romeo-Catholic Church in Slovenia, Julisz Janusz, announced on Wednesday noon that Pope Francis has accepted personally the resignation of the archbishops of Ljubljana and Maribor, Anton Stres and Marjan Turnšek, appointing Andrej Glavan, the bishop of Novo Mesto, and Stanislav Lipovšek, the bishop of Celje, as administrators in their place.
According to Slovenian Mass Media, the two Archbishops are under heavy scrutiny for a massive financial scandal, which led to the financial collapse of the Maribor Archdiocese.
Sources from the Holy See, stated that the Pontiff has already expressed his disappointment for the attitude of the two high-ranked Slovenian clerics and followed all procedures necessary forcing them to step down.
Stres and Turnšek accepted their part of responsibility and apologised for the financial collapse of the Maribor Archdiocese, but denied the media allegation that they were the main culprits for the fall of the diocese-owned financial empire, which begun to unravel in early 2011.
Meanwhile, the Apostolic Nuncio underscored that he appreciated the attitude of both archbishops, who "demonstrated great attachment to the Church, obedience and humility" in accepting the pope's call for resignation.
You may also read:
Slovenian archbishops under scrutiny for financial scandal, Wednesday, 31 July 2013