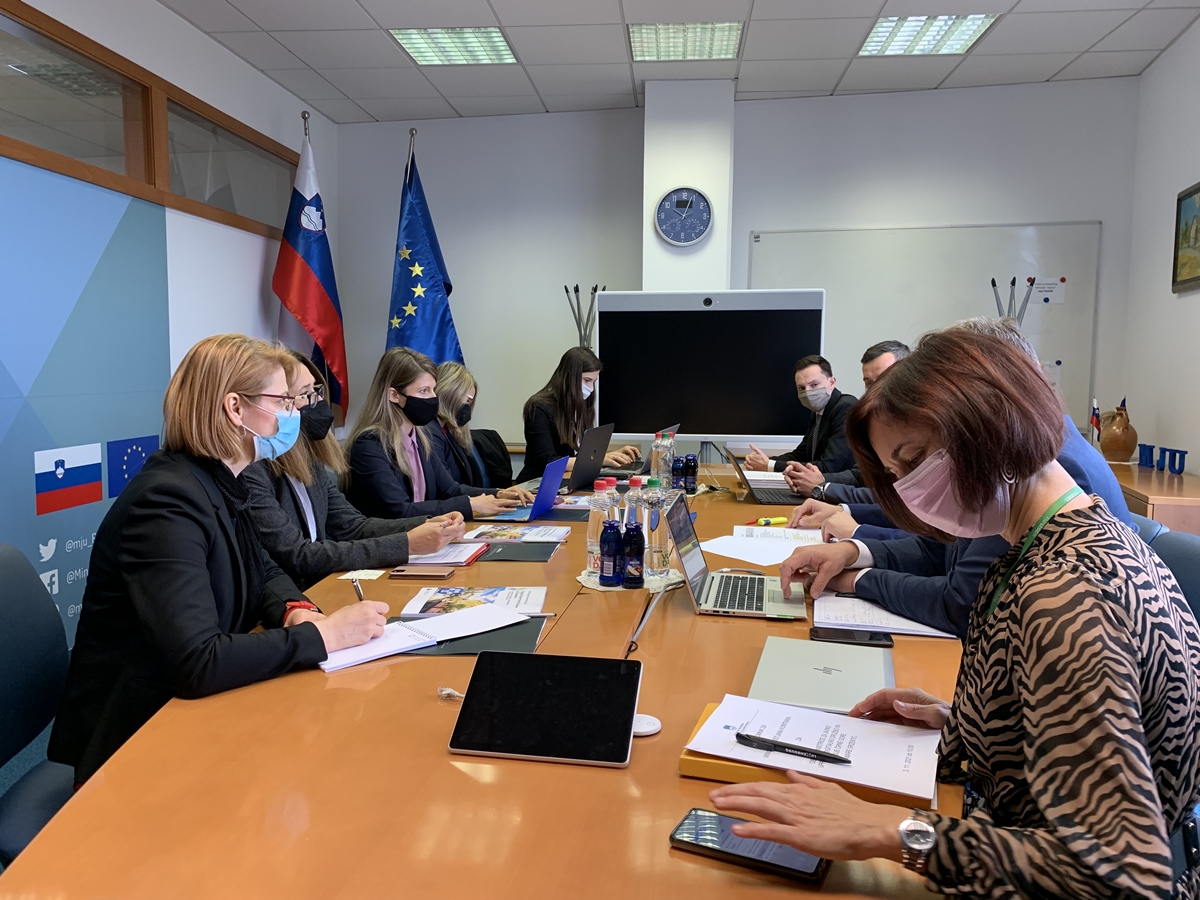 Minister of Public Administration in Slovenian government, Boštjan Koritnik, and Montenegrin Minister of Public Administration, Digitization and Media Tamara Srzentić held a bilateral meeting on Wednesday to talk about public administration reform, digital transformation, development of e-government services and local self-government.
Minister Koritnik introduced his Montenegrin counterpart to the introduction of an electronic identity card in Slovenia, which will be available to citizens at the beginning of next year.
"An electronic ID card with biometric data is a big step towards modern digitized services that are secure and reliable. We want electronic identity to become the standard in the region, so we are cooperating in the development of these services and helping the countries of the Western Balkans with our experience," the Minister emphasized.
Koritnik also presented to the Montenegrin guests the project of establishing the "Digital Twin" of Slovenia, which will present a digital picture of real events in the Republic of Slovenia. The basic purpose is to use advanced technologies in one place to enable fast and comprehensive monitoring and interpretation of current events, detection of anomalies, forecasting trends and reporting with visualizations for real-time decision-making.
The interlocutors agreed that the pandemic of the Covid-19 virus showed the necessity of digital transformation of the public sector, and at the same time highlighted the trust of citizens in new digital solutions as a key condition for the success of the solutions. Therefore, they called for closer cooperation in this area, which will further upgrade the joint activities of the two countries so far.