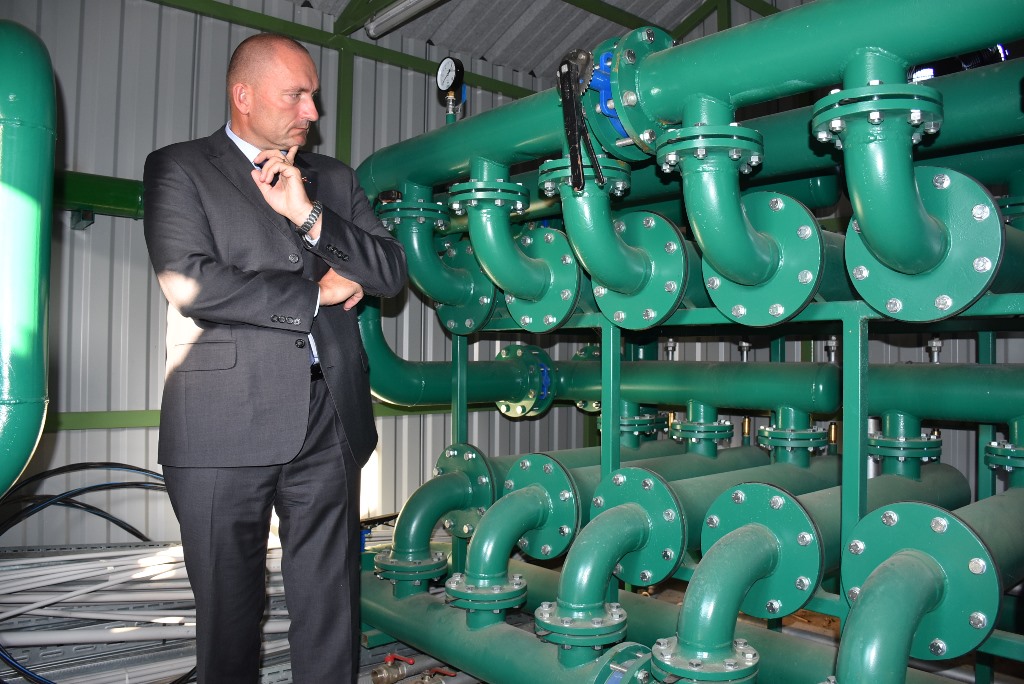 Minister of Agriculture, Forestry and Food in Slovenian government Jože Podgoršek attended the presentation of an example of good practice in the exploitation of geothermal energy with a reinjection well, which was successfully set up in Lenti, Hungary. It is about the use of geothermal energy in a way that reduces the burden on the environment, which would also be suitable for Slovenia, agricultural holdings or companies engaged in production and need heating for their operation.
The event was organized by the Mayor of the Municipality of Lenti in Hungary and was attended by other representatives of the local community, participating companies in the project and, from Slovenia the Mayor of the Municipality of Lendava and the director of Ocean Orchids. The Minister was first introduced to the project, which was completed this summer, and it includes 10 consumers of thermal energy, which they will start using in the coming colder period. This was followed by a tour of the wells and parallel infrastructure in the field.
After the visit, the Minister said that Slovenia wants even more efficient use of energy where this is possible. "Therefore, on the occasion of visiting the fair in Budapest, Hungary, we also stopped in Lenti to get acquainted with a project that could also be suitable for Slovenia," said Podgoršek.
The Minister said that Slovenia had experience in pumping water from the depths and exploiting it. "However, we have no experience with returning water to depths or with so-called reinjection wells. Therefore, getting acquainted with the project in Lenti is an excellent opportunity to get acquainted with an example of good practice that could be transferred to Slovenia." The Minister reminded that the ministries responsible for agriculture and the environment have an opportunity to support such projects, as a tender for co-financing reinjection wells had just been published.
Geothermal energy is an environmentally friendly source of energy, independent of weather conditions and is suitable for space heating. Geothermal energy is known to be an underutilized energy source. In Slovenia, some agricultural holdings or companies use geothermal energy to heat their production facilities. In this process, they draw water from the aquifer and return it to the environment after use, which is a burden on the environment. To relieve the burden on the environment, a public tender has been published for the co-financing of reinjection wells, which would enable the use of geothermal water in a closed system. In the case of reinjection, the goal is to also reinject all the water that the users would pump.