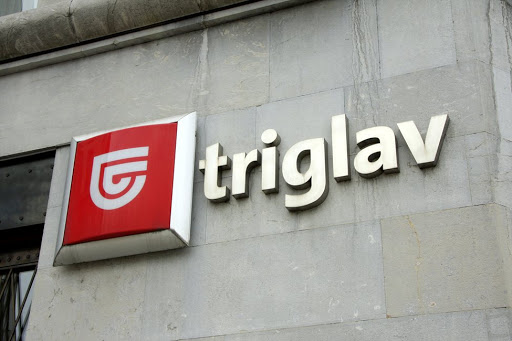 In the first six months of 2020, Triglav Group insurance company posted a consolidated profit before tax of EUR 40.6 million, down by 3% relative to the same period last year, announced Group.
Andrej Slapar, President of the Management Board of Zavarovalnica Triglav d.d., said: "Even in these challenging conditions, with a team of over 5,200 employees, we focus on the implementation of our strategic guidelines and ensure that our operations remain profitable and safe. In the first half of the year, premium income recorded growth, whereas the generated profit was adversely affected by the deteriorating situation in global financial markets and partly by major CAT and other one-off events. The pandemic has radically changed the way we do business and we have adapted effectively to this situation. We gave priority to the health of our clients, employees and other stakeholders, continuously provided our services to the clients, and continued to pursue our sustainability goals and solidarity with the environment. The extraordinary situation gave additional impetus to our planned development activities and we assess that we have made an important step towards the Group's digital transformation".
The part of Triglav Group's profit before tax, which was earned from underwriting activities, amounted to EUR 34.6 million (index 103) and the part, earned from financial investments, amounted to EUR 5.3 million (index 83). Broken down by insurance segment, 85% of total profit (vs. 89% last year) was generated by the non-life insurance segment. In addition to good results from premium income, it was influenced by lower rates of return on investment and the creation of additional provisions. The profit of the health insurance segment improved on account of premium income and reduced operating expenses, while the total profit of the life and pension insurance segment decreased mainly due to the creation of provisions as a result of the liability adequacy test in the pension insurance segment.
It is estimated that the earthquake in Zagreb caused 6.7 million euro in gross 24 claims, hail storms in the first half of February in Slovenia resulted in claims of 5.0 million euro, while hail caused damage to crops resulting in claims of 540,000 euro at the North Macedonian and Croatian insurers.
The group's consolidated gross written premiums rose 7% on the year to 673.4 million euro in January-June, as premiums on the Slovenian market increased 4% and premiums abroad were up 8%. Premiums in all three insurance segments grew, with non-life insurance premiums rising 6%, health insurance premiums adding 17%, and life and pension insurance premiums increasing 3%./ibna