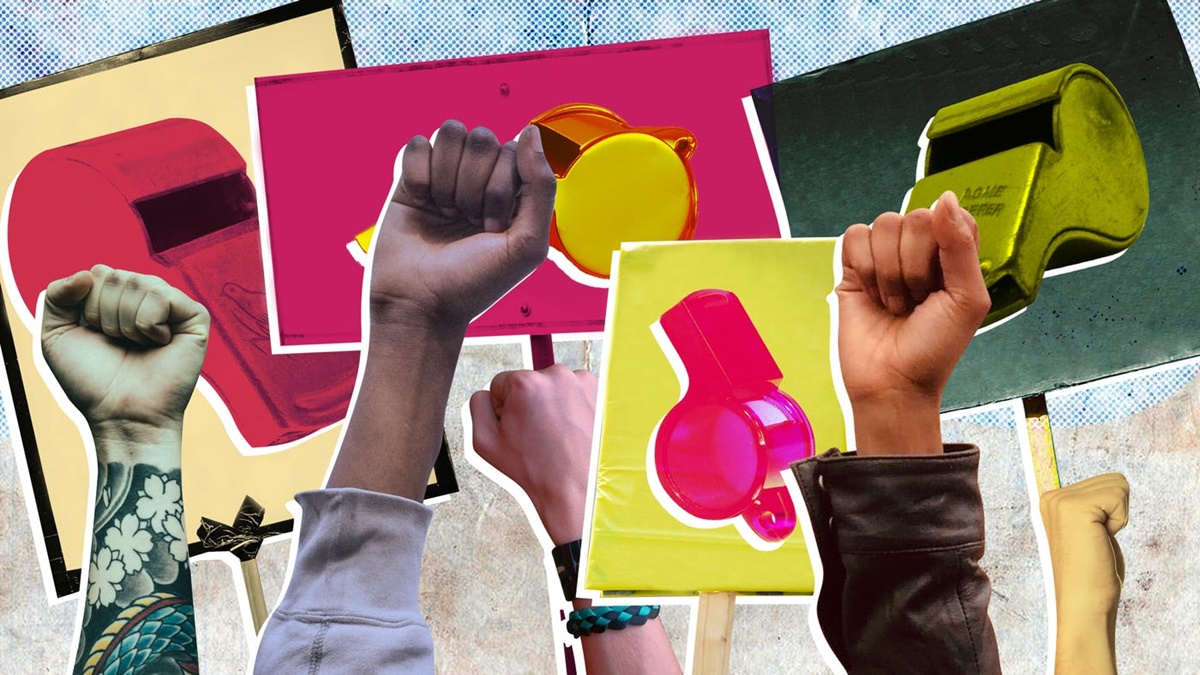 On the occasion of World Whistleblowing Day, Transparency International Slovenia emphasizes the social importance of individuals who report suspicions of irregularities in the public interest, which they perceive in their work in public institutions or private companies. These individuals are crucial in exposing corrupt practices, the outflow of public money, saving lives and the environment. Whistleblower revelations have saved countless lives and billions of euros. However, according to their revelations, these brave individuals are too often the target of retaliatory measures, also in Slovenia.
"These attacks can be aimed at the professional reputation of whistleblowers, they can be legal attacks. It is even more worrying if they are directed against families of whistleblowers, against their property, or even against their mental or physical health. Often, those who take revenge on whistleblowers go unpunished because we do not have the appropriate measures to protect whistleblowers from retaliation. If we want more effective prevention and detection of corruption and the functioning of democracy, we need to better protect these people, "said dr Alma Sedlar, President of Transparency International Slovenia.
TI Slovenia reminds that 2019 was in many ways a turning point for the protection of whistleblowers. The EU Directive on the protection of whistleblowers was adopted, which the Member States must transpose into national law by December 2021. In addition, the G20 summit in Osaka last year endorsed a list of principles for the effective protection of whistleblowers.
"When the Directive was adopted, we expressed the opinion that Slovenia must implement it with an ambitious, progressive law. The current minister already touched on this topic during the hearing before her appointment, which is a good sign, but it will have to be upgraded with concrete proposals. We want Slovenia to be an example in this area, as it once was, "said dr Alma Sedlar.
The transposition of the directive will be one of the key steps for an effective framework for the prevention of corruption in Slovenia. The amendment to the Integrity and Prevention of Corruption Act, which will be discussed by the Justice Committee of the National Assembly, will also be essential for this framework. TI Slovenia reiterates the importance of the proposed solutions that will enable the Commission for the Prevention of Corruption to operate more efficiently and calls on Members of Parliament to adopt the proposed amendment. TI Slovenia will closely monitor the discussion and debate in the National Assembly.
TI Slovenia informed the members of the Committee on Justice of its views on the amendment./ibna