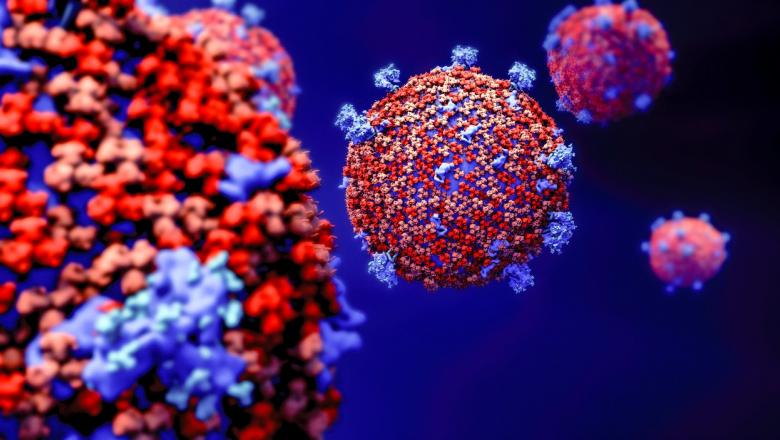 Slovenian Prime Minister Janez Janša said after Tuesday's session of the National Security Council that the government would step up measures to contain the spread of the new coronavirus. The first step will be the most urgent legislative measures, expected to be adopted on Thursday, and the second will be a crisis package.
The National Assembly will discuss the first legislative measures at Thursday's emergency session.
These measures include an emergency bill on pay compensation for temporary lay-offs, and a bill on emergency measures for agriculture and food products, meat and wood products, aimed at offsetting the problems caused by the pandemic.
The National Assembly will also decide on a bill introducing temporary measures concerning judicial, administrative or other public affairs.
Janša said that an umbrella crisis law would be subsequently adopted, adding that it would feature a lot of measures, which he could not announce just yet. They will depend on what will be agreed at the EU level later today and in the coming days.
The law is expected to be ready by the end of next week, as the government is preparing new measures to address the situation that has changed significantly since it took the office over on Friday.
"These will be measures you have never seen before because the situation is strategically different", Janša said.
The government is also trying to secure enough protective gear to the most exposed and vulnerable institutions – community health centres and nursing homes.
Statements from other participants of the council meeting in the broadest ever format suggest that politicians are united in the belief that measures needed to be stepped up.
Defence Minister Matej Tonin said that the most critical nursing homes and community health centres would be equipped with protective masks today and that millions of masks would be supplied on Wednesday.
Economy Minister Zdravko Počivalšek, who himself wore a face mask while speaking to the press, added that a sufficient quantity of protective gear would be soon secured not only for the healthcare system but also for key companies.
In the coming two to three days, more than three million surgical masks will be supplied. "The supply will make it possible for key institutions as well as key industrial and production facilities to continue to operate", Počivalšek said.
A total of 273 cases were confirmed in Slovenia by 2 pm on Tuesday, an increase of 20 over in the past 24 hours./ibna