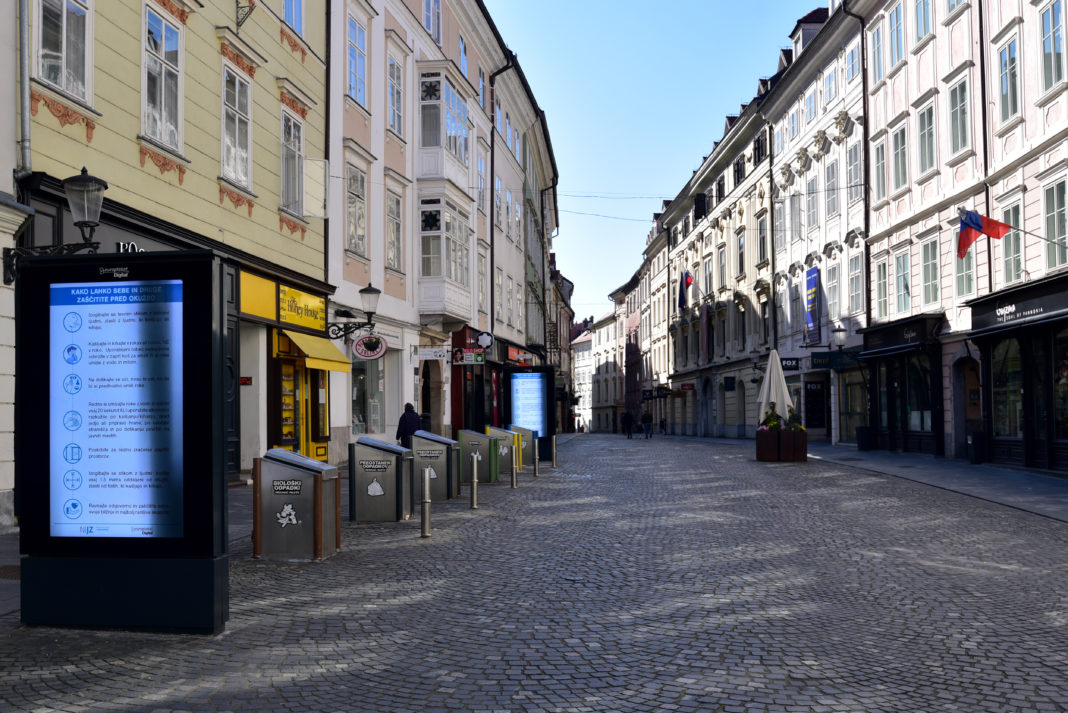 The Slovenian government has decided to ease some restrictions on Tuesday, however just for a short period of time. The new measures will apply until 23 December.
As PM  Janez Janša announced on Twitter on Sunday, some services will resume nationwide, while some will be limited to the four regions with the best epidemiological situation.
Nationwide, public transportation will restart in a limited -up to half- capacity. Gondolas will be limited to one person or one family, according to Infrastructure Minister Jernej Vrtovec. Hair salons, flower shops, car washes and dry cleaners will get the green light to reopen.
In the four regions with the best epidemiological situation – Central Slovenia, Goriška, the coastal Obalno-Kraška region and Gorenjska – footwear, apparel and sports equipment shops, as well as car dealerships will reopen. What is more, in these four regions individuals using the national exposure notification app #OstaniZdrav will be able to move between municipalities despite the general ban on inter-municipal movement.
Janša said the government was keeping an eye on the capacity of the health system and the 7-day rolling average of new infections by statistical regions.
"This is why there may be changes in each region," he wrote on Twitter, noting that changes could go either way.
On Thursday, the government is planning to analyse the latest statistics and determine the restrictions regime during the Christmas and New Year's holidays, he said.
Janša thanked health workers "and everyone heeding restrictions and protecting health and lives". "With your help, we managed to stop the epidemic before it would exceed the capacities of our health system".
The announcement came after the government held separate meetings yesterday with representatives of the health and business sector in the context of considering the extent to which measures could be relaxed, two months into lockdown.
Prior to the meetings, health experts indicated they were opposed to any relaxation of restrictions given the number of Covid-19 patients hospitalized, whereas businesses were pushing for the opening of as many branches as possible, albeit in exchange for strict precautionary measures.
Slovenia has been recording fairly high numbers of new infections and one of the highest mortality rates in the world in recent weeks, however the curve has remained plateuaued for over a month at roughly 20,000-21,000 active cases.
Slovenia's twelve statistical regions had a seven-day average of new cases per 100,000 inhabitants from 349 to 843, according to the latest data released by the National Institute of Public Health (NIJZ). The four most favourable regions oscillate in the 349-395 range. /ibna