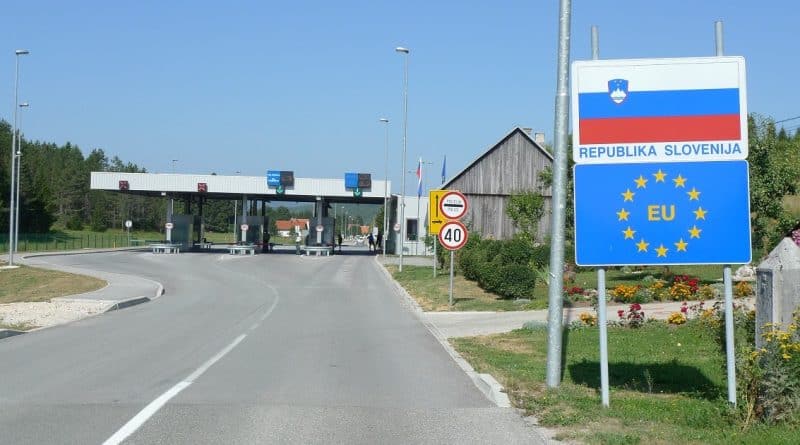 Toughened restrictions on Slovenia's borders entered into force on Monday, ahead of an eleven-day lockdown. Fewer exemptions are provided, while testing requirements have been stepped up.
Except for a narrow list of exemptions, travel to all red-listed countries – all of Slovenia's neighbours are on the list – is prohibited and the mandatory ten-day quarantine upon entry from those countries cannot be broken earlier with a negative test.
All passengers from red-listed countries will be obliged to quarantine unless they present a PCR test carried out in an EU or Schengen zone country over the last 48 hours.
A vaccination certificate with the Pfizer/BioNTech, Moderna or AstraZeneca vaccine or proof that the person has recovered from COVID-19 in the past six months, provided it has been issued in an EU or Schengen zone country, shall suffice as well.
Some passengers may enter Slovenia without quarantining or testing: international hauliers, hauliers leaving or entering the country for no more than eight hours, persons in transit, diplomats, and youths under the age of 13 commuting to school daily, alongside their drivers.
There are also several groups of passengers who may avoid quarantine with a rapid or PCR test that is no more than seven days old. These include daily cross-border commuters, persons over the age of 13 crossing the border to go to school and their drivers, landowners on both sides of the border, and persons on emergency trips.
Schoolchildren cannot be exempted from the quarantine or testing requirement when schools are closed.
At the state leadership's meeting with political party representatives and health authorities, it was decided for restrictive measures to be tightened. Among new measures, the decision to impose an 11-day lockdown on April 1 sparked the most intense reactions.
"We are not choosing between positive and negative; we are choosing between taking action that will have negative consequences, and inaction that will have even more negative consequences," said Slovenian PM Janez Janša at the meeting in Brdo pri Kranju.
The opposition parties once again boycotted the meeting. /ibna