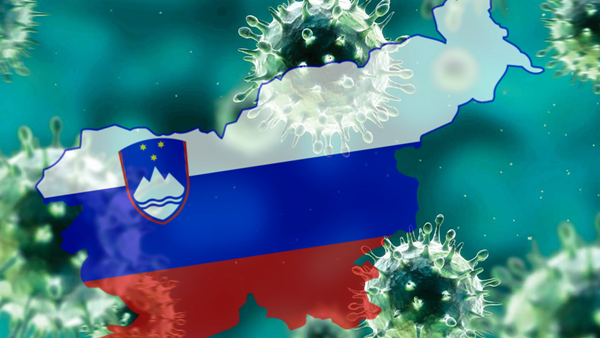 As of today (June 19), Slovenia reintroduced tighter measures at the border with Croatia in order to prevent the import of new COVID-19 cases from Balkan countries.
Slovenian Minister of Interior Aleš Hojs, during a press conference on Thursday, presented the changes in the lists of countries that make up the "black list". Namely, the Government has added Bosnia and Herzegovina, Serbia and Kosovo to the list of countries with a worsened epidemiological situation. Bulgaria will be removed from the list of epidemiologically safe countries or administrative units of countries as of 19 June 2020. The following countries are to be included in the list of epidemiologically safe countries or administrative units of countries as of 19 June 2020: Denmark, France, Ireland, Luxembourg, Malta, and Spain.
Travelers from BiH, Serbia and Kosovo will be subject to a mandatory 14-day quarantine, regardless of residence status in Slovenia or nationality. This list now includes 34, most of them non-European, countries.
Additionally, the number of exemptions for these countries has been narrowed in order to minimise travel, in particular of migrant workers, as government officials announced on Thursday.
The exemptions for the countries on the black list include hauliers and passengers in transit, who are now required to leave the country within 12 hours instead of 24 under the previous rules, and hauliers operating the so-called green lanes that ensure the smooth transport of goods across the EU.
Some categories of migrant workers are also exempted, but to enter they must present a negative Covid-19 test no older than three days, with the added requirement that the test has to be conducted in an EU country.
Two previous exemptions for arrivals from these countries, visiting relatives or property in Slovenia, have been removed.
The decision comes after half of the 26 new confirmed coronavirus cases in the past two weeks were found to have been imported, mostly from BiH and Serbia. Most of the remaining new cases are contacts of these imported cases.
The government announced the number of persons allowed to enter Slovenia without quarantining has been too high. "In epidemiological terms, this could potentially overwhelm the health system".
On the other hand, Denmark, France, Ireland, Luxembourg, Malta and Spain have been added to the "white list" of epidemiologically safe countries. This list, comprising mostly EU and Schengen Zone members, now includes 24 countries after Bulgaria was removed from it.
Persons with permanent or temporary residence permit in these epidemiologically safe countries who arrive from these countries may enter Slovenia without any restrictions.
Health Minister Tomaž Gantar said it was too soon to talk about a second wave of the epidemic, although he stressed that Slovenia was making the move out of an abundance of caution to make sure the number of new infections did not increase to the point where there are too many infections and their contacts to trace.
Gantar also noted that Slovenians had started to become "too relaxed, as if we have forgotten that it took huge efforts to defeat the epidemic", indicating that some restrictions, for example on the size of gatherings in public, may be tightened if needed. Currently, gatherings of up to 500 people are allowed.
At the same time, the government is making preparations for the event that the number of infections increases substantially, in particular in care homes and in healthcare. The government is also working on solutions that would allow the economy to function normally in the event of a second wave, the Minister explained. /ibna