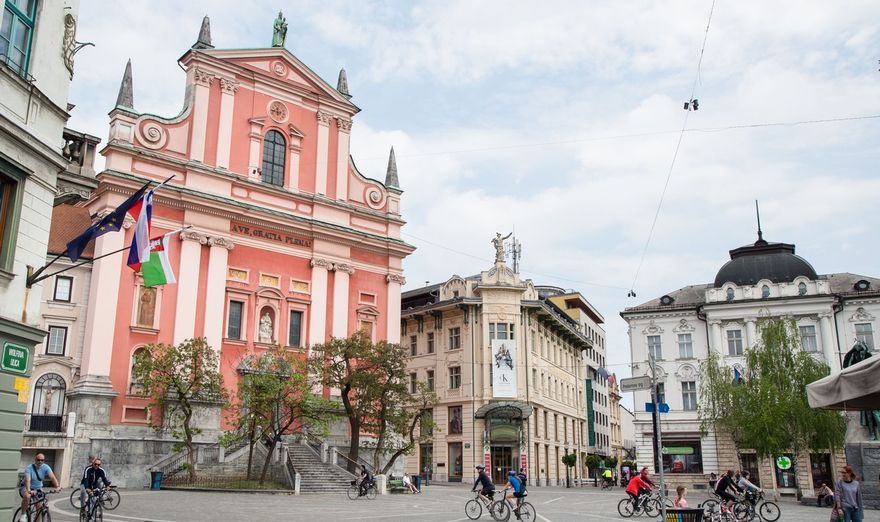 The poll carried out for the Slovenian newspapers Dnevnik and Večer shows that, if an election was held this Sunday, the four centre-left opposition parties which have previously joined forces in an informal coalition to topple the current Janez Janša government, would win a combined 51 seats in the 90-seat parliament.
Last week, Marjan Šarec of the opposition LMŠ, urged his remaining three centre-left opposition parties to sign an agreement on post-election cooperation.
While the Social Democrats (SD) and Left welcomed the call in principle, the Alenka Bratušek Party (SAB) accused Šarec of going solo.
The STA Agency reports that the latest poll shows that Janša's ruling Democrats (SDS) continue enjoying the strongest support at 18%, up 0.2 of a percentage point in August over July.
The SDS is followed by three centre-left opposition parties – the SD at 12.2%, Left at 8.9% and the Marjan Šarec List (LMŠ at 8.5%), all slightly down over July. The fourth centre-left coalition party, the SAB, polled at 3.4%.
If a general election was held on Sunday, the four opposition parties would win 51 seats to easily form a coalition government, while even the seats of only three of them – the SD, Left and LMŠ – would suffice to form a coalition, as they would win 46 seats.
Based on the number of votes, the support would translate into 19 seats for the SD, 14 seats for the and 13 for the LMŠ of former PM Šarec.
The coalition New Slovenia (NSi) meanwhile polled at 5.5%, with all the other parties, be it parliamentary or non-parliamentary, including the coalition Modern Centre Party (SMC), polling at 1.4% or lower.
The number of undecided voters has increased from 29.6% in July to 30.4%, while 6.9% said they would not go to the polls, up from 6.5%.
The government earned low support in the August poll, with 69.5% of those who said it performed poorly, whereas 27.4% consider it successful.