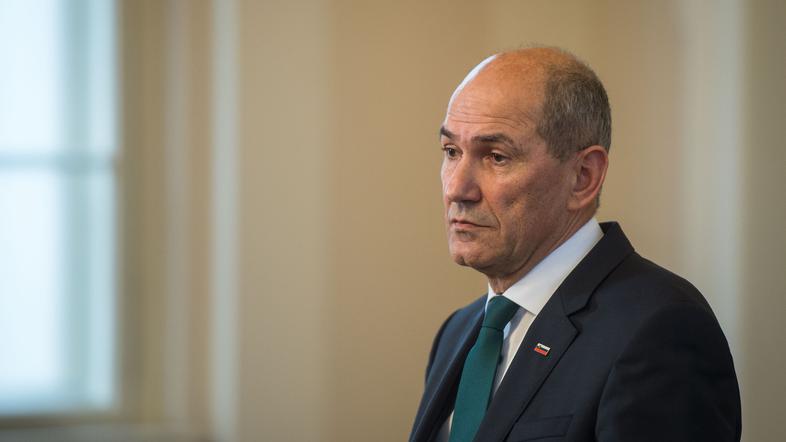 Slovenian Prime Minister Janez Janša told the Austrian TV ORF that Slovenia had no intention of committing to any fixed alliances such as the Visegrad Group. Instead, he stressed the importance of cooperation among neighbouring countries.
"We feel no need to say that we will always support a country or a group of countries within the EU. We always look at what is good for our citizens, who elected us," Janša was quoted as saying in the interview by the Austrian press agency APA.
The prime minister also stressed the importance of neighbourly relations, which he said had proved crucial during the Covid-19 pandemic. "In extraordinary times we know exactly who we can rely on."
Referring to restrictions and closing of the borders during the epidemic, Janša said the situation seemed like Europe had returned to the dark ages and that bilateral cooperation with neighbouring countries had been essential.
Janša rejected criticism of the planned new media legislation that would cut the revenue of the public broadcaster RTV Slovenija, saying this would be a "minimal re-distribution" of funds that would benefit regional media which are struggling because of strong centralisation in Slovenia.
Janša said his critics wanted to hide behind the EU in order to preserve their monopoly, which they had been holding on to since communism. Since virtually nobody in Europe speaks Slovenian, this is a "battle for interpretation", he told ORF correspondent Christian Wehrschütz.
"I always say: whoever wants to pass judgements about the political situation in Slovenia should come to Slovenia and learn Slovenian or at least find a credible person to talk to," Janša said in the interview, which was conducted in Slovenian./ibna