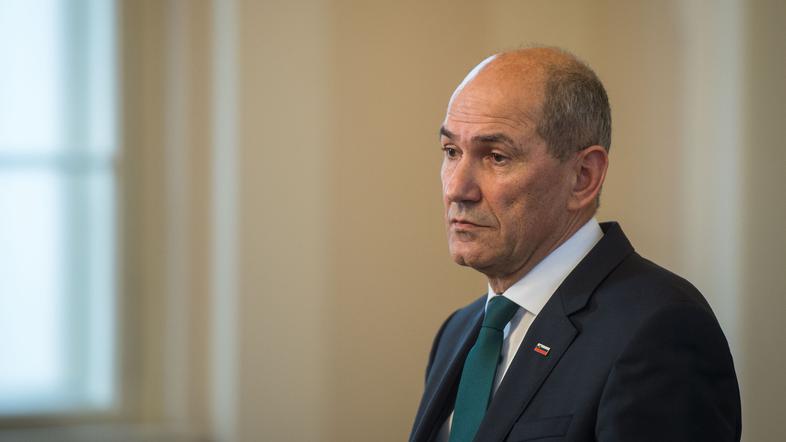 The Slovenia Supreme Court has quashed a ruling that ordered incumbent prime minister Janez Janša to pay 6,000 euros in damages to a journalist for calling her a "washed-up prostitute" in a tweet. The journalist announced she will be taking her case to the Constitutional Court.
The Supreme Court rejected the journalist's damages claim after upholding Janša's appeal against the December 2018 ruling by the Celje Higher Court, which in turn had upheld an earlier decision by the local court in Velenje ordering Janša to pay damages to Mojca Šetinc Pašek, a journalist and editor with TV Slovenija.
Šetinc Pašek had filed the defamation suit over Janša's post on his Twitter account in March 2016, which noted: "the FB page of the public house is offering cheap services by washed-up prostitutes Evgenija C. and Mojca P.Š. One for 30 euros, the other one for 35. #ZvodnikMilan".
The Supreme Court is adamant that an average follower of Janša's Twitter profile could understand the tweet referred to Šetinc Pašek's work for the public broadcaster rather than her private life, and therefore the Apellant Court's surmise that the contentious tweet could be understood literally was deemed inaccurate.
The latest judgement, which runs to 17 pages, argues that TV Slovenija news programme editor Šetinc Pašek performed an extremely important and responsible job from the aspect of the public's right to information, hence her work was exposed to public criticism.
The Supreme Court infers that, much like Janša, the editor is a public figure, for whom "the boundaries of permissible criticism are broader than with private persons".
"In this conflict between the defendant's freedom of political expression and the plaintiff's right to dignity and good name", the majority of the judging panel thus decided in favour of "the enlightenment principle that only free debate on major political topics makes it possible to near the truth".
"Thus, the position prevailed that priority needs to be given to the freedom of political expression", reads the ruling passed on 6 February.
The court ordered Šetinc Pašek to compensate Janša for costs of the procedure within 15 days.
Šetinc Pašek described the judgement as "outrightly scandalous", adding that it meant Janša as the leader of the largest parliamentary party and the most powerful person in the country could insult unrestrained any journalist or editor who publishes anything he disagrees with.
"Since, in the opinion of a majority on the judging panel, Twitter is a medium typical for bitter, rough, even insulting content. As if Janša was forced to post on Twitter", commented the journalist, saying this was a black day for Slovenian journalism and the public. /ibna