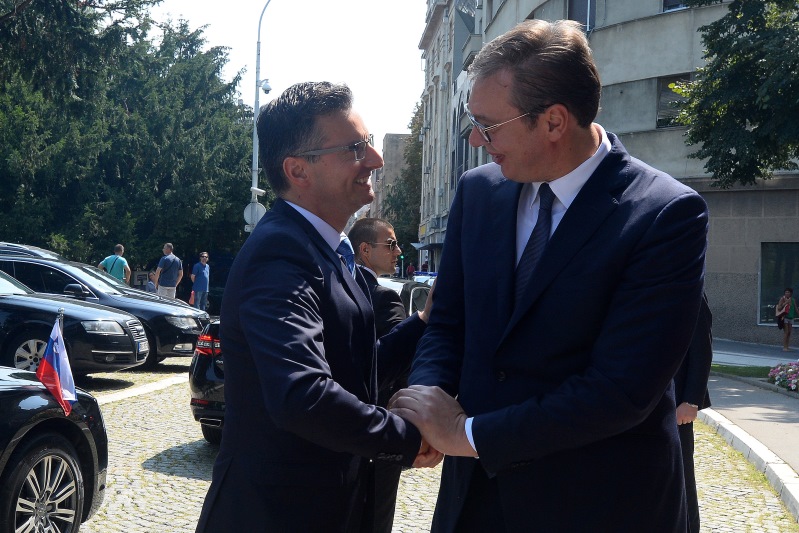 Serbia can rely on Slovenia's support with regard to its EU accession process, said Slovenian prime minister Marjan Sarec in Belgrade today. Sarec, who met with Serbian president Aleksandar Vucic, also said that his country supports the dialogue between Belgrade and Pristina, according to press release from Serbian Presidency.
"Serbia supports the dialogue between Belgrade and Pristina because good relations in the region are in the interest of Slovenia", Sarec said.
Vucic and his guest discussed bilateral relations, economic cooperation and European integration. "As the supporter of EU enlargement in the Western Balkans, Slovenia backs the European integration of Serbia", it was stated in the press release.
Vucic "thanked for the support that Slovenia provides to Serbia in the EU integration process, and especially for the continuous political and technical-expert assistance in concrete negotiating chapters". Serbia considers Slovenia as its "very important" partner in bilateral, as well as in regional and European level", Vucic said.
"As economic partner, Slovenia is important in light of stable economic dynamics, market interconnection and increasingly successful investing cooperation", the Serbian leader underlined.
Both Sarec and Vucic highlighted the intensive political cooperation, including mutual visits at the highest level. In 2018, bilateral trade increased by 14 percent.
With approximately one billion euro wroth of investments, Slovenian companies are among the biggest foreign investors in Serbia./ibna