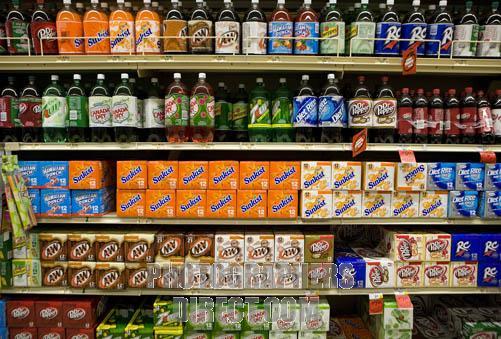 Review Hari Stefanatos
The new proposed tax of the Slovenian government that involves imposing excise duties on beverages that contain added sugar has come as a shock to Slovenia's soft drink manufacturers. They two biggest industrial chambers of the country argue that this will cause a heavy burden on a sector, which has seen its sales drop in the past few years.
Tatjana Zagorc of the Chamber Commerce and Industry (GZS) said yesterday that the government seeks to further burden an already trying economy, which is faced with development and employment standstill, adding that the added revenue from the tax will not be used to raise consumer awareness, making the measure even more questionable.
GZS also doubts the EUR 8 million annual revenue that the government expects to collect from this tax, given that the sales of non-alcoholic beverages dropped 11% in 2013 and 25% over the past five years to 83.3 litres a year per person on average in 2013.
What GZS fears is that additional taxation will lead to poor competitiveness, drop in investments, as well as pay- and job cuts, therefore proposing the government to alternatively try to limit the grey economy and introduce tax registers.
Finally, the OZS points out that higher prices of sugary drinks might result in the youth drinking more alcohol, which will be cheaper.
(Source: Sloveniatimes)