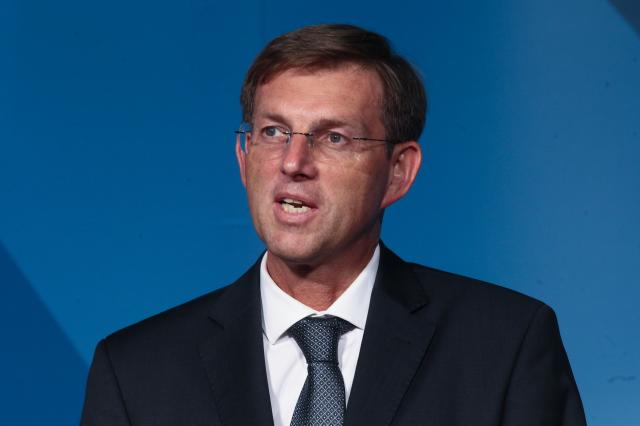 Ljubljana, September 12, 2016/Independent Balkan News Agency
Prime Minister Miro Cerar was adamant about Slovenia's consistent implementation of the Schengen border regime in the event of a new migration wave, after meeting Austrian Chancellor Christian Kern in Ljubljana on Monday.
Slovenia will strictly implement EU legislation on the Schengen border with Croatia and will not allow exceptional humanitarian transits as was the case in the past, Cerar told a joint press conference with Kern after talks.
He promised for Slovenia to do everything in its power to help the countries on the external borders of the EU and Europe.
He also said that in case of emergency, Slovenia would take temporary exceptional measures on its border. "We won't allow migrants to cross our Schengen border illegally into the EU."
Cerar does not see the need at the moment to close borders inside the Schengen area. But in the event of an increased inflow of migrants, he said it was vital for all EU member states to cooperate in securing the external Schengen border.
"Slovenia is not closing itself off to migrations. By the principles of relocation and resettlement, it is taking in certain numbers of migrants which it takes good care of. We are taking such number of migrants that we can appropriately and successfully integrate," said Cerar.
Both Cerar and Kern called for a joint solution to the EU migration crisis. They both support the position that the EU invest more funds and aid in tackling crises at their source.
Kern pledged for Austria to keep its neighbours up to date on potential new measures, in particular with regard to enhanced control of its borders. He said Austria counted on cooperation with its neighbours in dealing with the migration crisis.
He announced a meeting between Slovenian and Austrian police forces for Tuesday and a summit in Vienna on 24 September of prime ministers of the countries most affected by the migration crisis, including German Chancellor Angela Merkel.
"We need not just words but concrete actions," said Kern, adding that appropriate national measures would be needed in case of a new increase in the migration wave into Europe. He said that in terms of its size, Austria was carrying a bigger burden than for example Italy or Germany.
Despite Slovenia's diplomatic note over Austria's border checks on the EU's internal border, both officials described the bilateral relationship as good. Kern assured Slovenia that it was in Austria's interest to keep the border with Slovenia open as long as possible.
Kern's first visit to Slovenia since taking office is part of preparations for the EU's informal summit in Bratislava on 16 September which will discuss the EU's future in light of the migration crisis and Brexit.
Source: The Slovenia Times