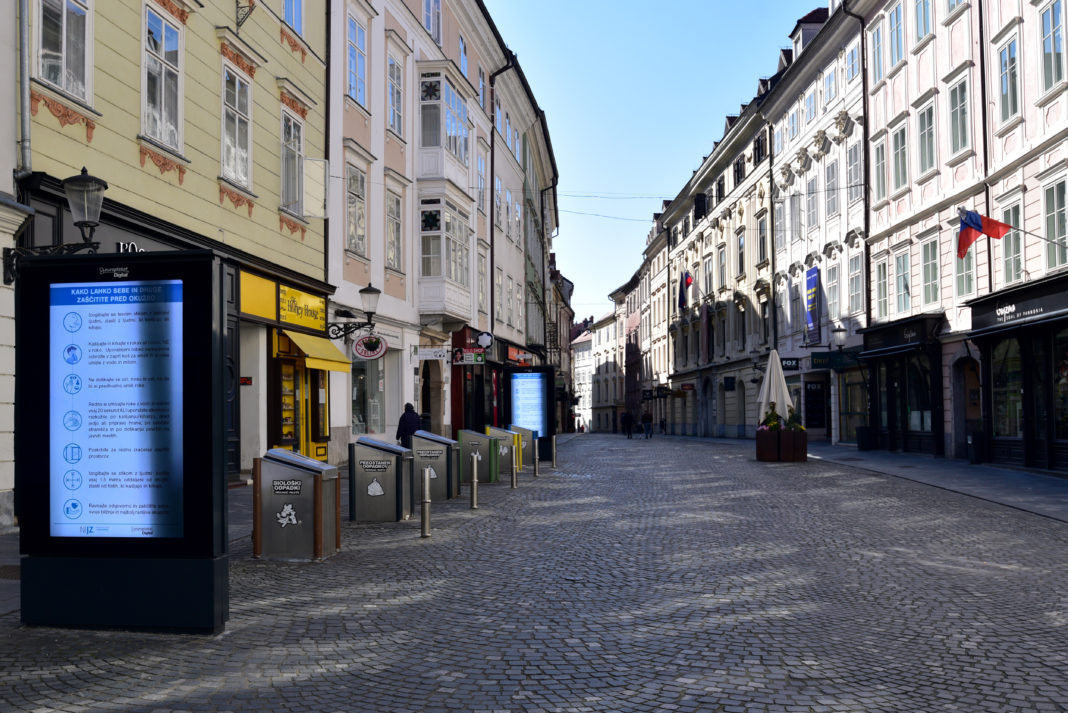 After declaring that the COVID-19 epidemic has spread across the entire territory of the country, the Slovenian government proceeded to introduce a temporary 9 pm-6 am curfew which will take effect across the state starting Tuesday, with the aim of curbing the spread of the infection. The cap on gatherings has been lowered from ten to six people, while a ban on movement among statistical regions has been put in place.
There are, however, a number of exceptions, such as those related to work, emergencies and services, family assistance and agricultural work.
While the emergency exemptions also apply to the curfew, Interior Minister Aleš Hojs stressed that all gatherings and events, including religious services and weddings, are suspended. Only members of the same household are exempt from the gatherings ban.
Public transport will not be shut down; libraries, museums and galleries will also remain open.
The Health Inspectorate can issue fines ranging from €400 to €4,000. The police will also be granted jurisdiction over this, after the fifth anti-corona legislative package enters into force.
Meanwhile, lawyers appear unwilling to let the state limit the freedom of movement. On Tuesday morning, Andraž Teršek and Damijan Pavlin filed a request for a constitutional review of the ban on movement among regions and of the curfew, claiming such measures to be possible only in the event that a state of emergency is declared.
On his blog, Teršek argues that he is convinced that the constitutionality of the decree and the provisions of Article 39 of the Infectious Diseases Act are questionable.
"The constitution grants the State the power to "restrict" the right to free movement within and across the country. Furthermore, it validates the "restriction" of the freedom of movement in connection with entering and exiting the country. However, for such a restriction, the State must present the necessary reasons that deem those measures "necessary", appropriate and proportionate to achieve a legitimate aim in the public interest: to prevent, cure or prevent the spread of a contagious disease throughout the country. At the same time, power is not vested in the state by the Constitution to ban movement in and around the country. The state can ban movement in and around the country only in the event that it declares a state of emergency. Otherwise, it must resort to less restrictive, milder measures", says Teršek. /ibna