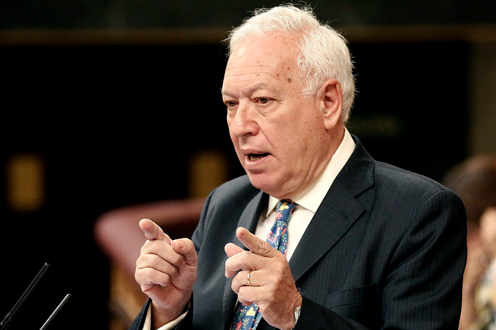 Review Hari Stefanatos
The Chamber of Commerce and Industry (GZS) in Ljubljana hosted a conference between Slovenian and Spanish executives, who met to discuss ways to reinforce the economic cooperation between the two countries in the areas of energy, information and communications technology and tourism.
The Spanish Foreign Minister, Jose Manuel Garcia Margallo, on his part, presented the reforms Spain has implemented as a result of the economic and financial crisis, which include reform of the financial sector, streamlining of the public administration and pension and labour market reforms. According to the Spanish Foreign Minister, these reforms have helped Spain improve its productivity and competitiveness, with exports becoming the most profitable part of the economy.
Garcia Margallo stressed that the two countries can benefit from joint ventures in order to penetrate new markets, taking advantage of Spain's successful businesses in Latin America and Slovenia in the Balkans.
The head of GZS, Samo Hribar Milič, added that the combination of the two countries' experience in different parts of the world can help penetrate new markets.
The Slovenian Minister of Economic Development and Technology, Metod Dragonja, agreed with Garcia Margallo highlighting energy, environmental technologies, food industry, biotechnology and tourism as some of the areas he deems promising for cooperation.
(Source Sloveniatimes)