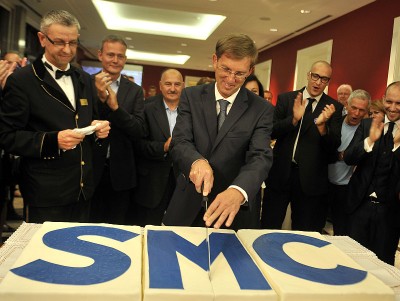 Review Hari Stefanatos
Miro Cerar's SMC, which is the senior coalition party in the Slovenian government has announced its decision to affiliate itself in the EU with the Alliance of Liberals and Democrats for Europe (ALDE).
The SMC announced on Thursday that that decision was taken at Sunday's council session of the party and that a formal membership request has already been sent to ALDE.
This move from the SMC did not catch anyone by surprise, since from the time it won in the July 13 elections, an alliance with ALDE was anticipated given its liberal policies.
"The SMC party sees its role in the social liberal wing of the European liberal political group," it said in the statement.
ALDE had extended an invitation to the SMC to join its ranks in the past, during the confirmation of Violeta Bulc for European Transport Commissioner on October 20
(Source: Slovenitatimes)