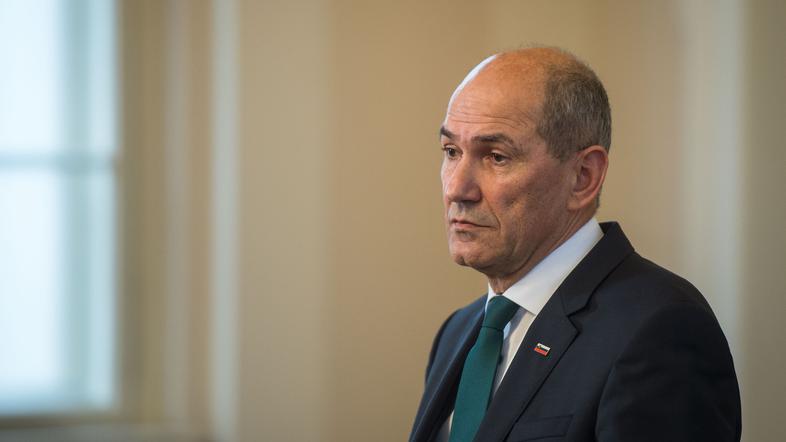 Slovenian PM Janez Janša confirmed at a press conference on Sunday that the country has registered the first case of the highly transmissible UK coronavirus variant. The "first confirmed patient" is a Kosovo national with temporary residence in Slovenia who arrived from Belgium, Prime Minister Janez Janša announced.
The Kosovo national was in Belgium on business with his company. He arrived in Slovenia on Saturday and was tested twice, with one test coming back positive and one negative, Janša said at the special press conference.
The man appears to have used the negative test to cross the border but was detected after the Belgian authorities notified the Slovenian authorities via a rapid reporting system.
A new test at arrival came back positive. The man does not appear to have come in contact with other people. "If that is indeed the case, the risk was not big," Janša said.
He warned that, in addition to the first confirmed case, another two cases of the UK coronavirus variant are suspected as a result of the testing of 80 Slovenian samples, adding that it is possible the UK variant has been in circulation in Slovenia for a while.
The National Institute of Public Health (NIJZ) is planning to retroactively check the tests from all regions that have come back positive since 11 January, in order to get "a clear enough picture" of the potential prevalence of the UK variant in the country.
This is possible after the health authorities received on Friday special test kits from Slovakia that detect the UK variant.
Janša thanked the Slovak government for providing the kits. He said Slovenia would now order such kits as well, but noted that their availability on the market was limited.
As for the overall epidemiological situation, the prime minister said it remained stagnant.
While kindergartens and the first three grades of primary schools will reopen on Tuesday as scheduled after nearly three months of closure, Janša noted that the situation was prone to change in the event the UK variant becomes more widespread.
"We are facing very demanding times and are looking at very challenging weeks ahead… It is all the more important to comply with every hygiene and precautionary measure," he said.
Unlike some other countries, Slovenia has yet to decide to impose the wearing of better-quality masks in certain situations. Janša nevertheless urged the people to wear surgical or FFP2 masks when possible.
Janša also answered journalists' questions, saying that the quantities of vaccines coming to Slovenia have not changed and will be delivered according to the announcements made during the week. "These are regular weekly deliveries of Biontech Pfizer, sufficient to administer the second dose of the vaccine to those who have already received the first dose, but also to continue vaccination in the first priority group over the age of 80," the prime minister said. /ibna