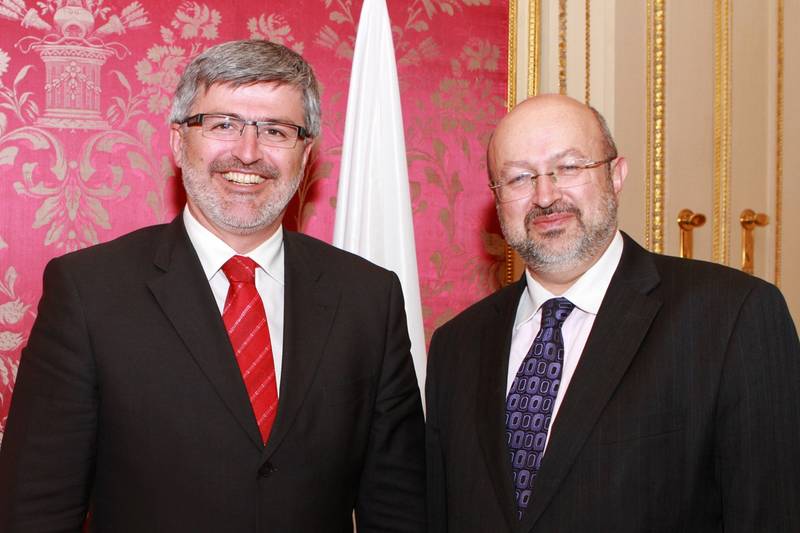 Defence Minister Roman Jakič confirmed Slovenia's support for the Organization for Security and Co-operation in Europe (OSCE) as he met OSCE Secretary General Lambert Zannier in Vienna on Monday. Jakič also met Austrian counterpart Gerald Klug, with whom he discussed bilateral cooperation.
In what was the first visit by a Slovenian defence minister to the OSCE, Jakič stressed the importance of the idea of a European defence architecture in the sense of improving European, Euro-Atlantic and Euro-Asian security and stability.
He stressed that SE Europe remains a key foreign policy priority for Slovenia, which is focusing on regional cooperation and security.
Jakič and Zannier moreover exchanged views on the future of Afghanistan and the Western Balkans, the Defence Ministry said in a press release.