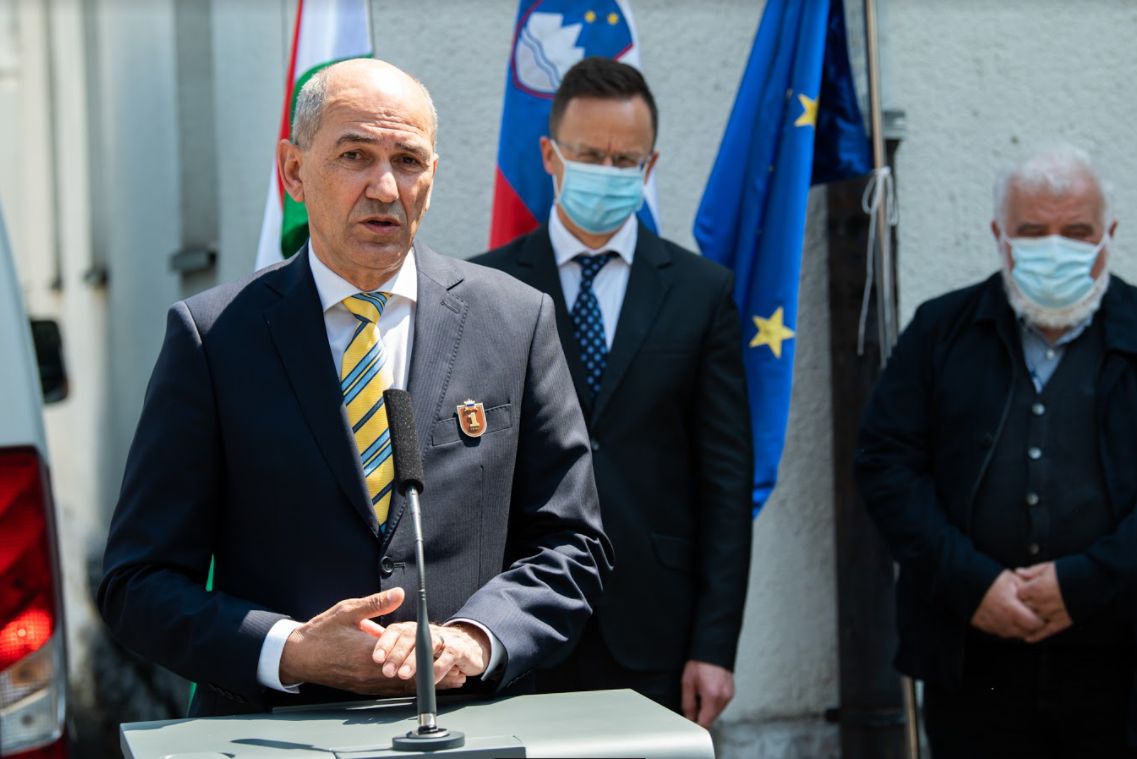 Slovenia has received 300,000 doses of the AstraZeneca vaccine against Covid-19 as a donation from Hungary in what Slovenian PM Janez Janša says will allow Slovenia to stop the epidemic and enjoy a relaxed summer.
Janša expressed his joy at hosting the Hungarian Minister of Foreign Affairs in Slovenia. "Today is a double special day for Slovenia. Exactly thirty years ago, the first generation of the Slovenian army was sworn in, so I also carry a memorial sign of that important day. At that time, everything was still open before us, the proclamation of an independent state, the expected aggression and above all we were alone," said the Prime Minister, adding that today Slovenia is no longer alone and is surrounded by four friendly countries. "We were not alone in the ordeal posed by the pandemic. Today's gesture of Hungary to donate us 300,000 doses of Astra Zeneca proves this in the best possible practical way," he said.
He also pointed out that Hungary was among those countries that were significantly better prepared for the epidemic than the European average. "That is why Hungary helped us at the beginning of the first wave last spring. At that time we had empty warehouses of protective equipment and we thank you again for the help in the form of equipment that you donated to Slovenian hospitals," said the Prime Minister. According to him, Hungary is also far above average in vaccinating the population, as it is among the best in Europe and in the world, for which the Prime Minister sincerely congratulated.
"As the Prime Minister of the country, which will take over the leadership of the EU Council in July, I especially thank you for your help in vaccines for other countries in our region that you are helping," the Prime Minister said. He stressed that with additional doses of vaccine donated by Hungary to Slovenia, the country will stop the epidemic by the summer. "Based on this, we can count on a relaxed summer," the prime minister said.
"Shortly afterwards, Slovenia, like most other European countries, will issue a European certificate for free border crossing, which will enable vaccinated, formerly sick and tested people to move freely around the EU," said the Prime Minister, who also told Slovenia citizens that "we must, however, remain vigilant in the coming weeks, as the number of infections is well above the European average and the measures in place can prevent serious consequences until sufficient vaccination is carried out".
At the end of the statement, he thanked once again for the visit of the Hungarian Foreign Minister and for the beautiful gift to Slovenia. "Long live the beautiful and good-neighbourly friendship between Slovenia and Hungary," concluded Prime Minister Janez Janša.