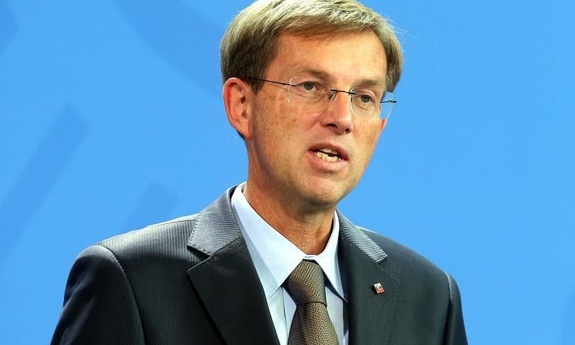 Ljubljana, December 9, 2014 / Independent Balkan News Agency
Review Hari Stefanatos
The senior coalition Party of Miro Cerar (SMC) continued its free fall after collapsing to 12% from 29% after the July election, according to the latest opinion poll published in the newspaper "Delo" on Monday.
For the first time since the elections the SMC has lost the lead in the polls, with main opposition Democratic Party taking the lead after gaining almost 5 percentile points compared to last month, reaching 13.7%. On the other hand, the leader of last elections lost 4 percentile points dropping to 12.4%. The opposition United Left (ZL) edged 1.3 points higher to 8.5%.
The coalition Social Democrats (SD) polled at 6.4%, down from 7.2% a month ago, followed by the now non-parliamentary People's Party (SLS) at 3.9%, the coalition Pensioners' Party (DeSUS) at 3.5% and the opposition New Slovenia (NSi) at 2.9%.
Delo claims the drop in SMC's percentages can be attributed mostly on the increase of the proportion of those who would not vote for any party to 21%, from 13% in November and 9% in October. A further 10.2% were undecided and 14% said they would not turn out.
The government's approval rating dropped to 2.49 on the scale from one to five, from 2.58 in November. This translates to a 22.5% support, while 53% disapprove of the government's policies with 18% standing in between. On the other hand, the National Assembly's score improved slightly to 2.34 from 2.31 last month.
The most popular politician remains President Borut Pahor ahead of Slovenia's former European Commissioner Janez Potočnik and Agriculture Minister Dejan Židan, the leader of the SD, while PM Cerar dropped fourth from second in the past two months. The downward spiral of the Prime Minister's popularity continues after having topped the rankings after the July 13 general election.