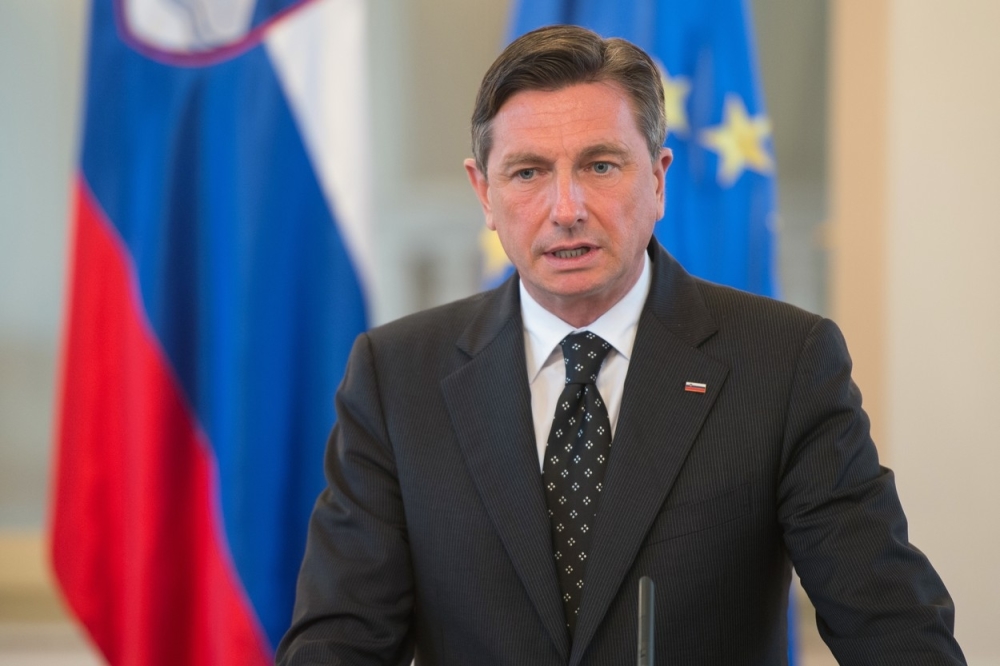 Slovenian President Borut Pahor has said the country is not in a political crisis and possible snap elections demanded by the opposition will reduce the country's ability to prove itself as a successful presidency of the Council of the European Union.
"We are not in a political crisis because all the institutions are functioning," Pahor told Slovenian television, noting that due to the unstable and uncertain ruling majority in parliament, it was a "state of heightened political uncertainty" rather than a political crisis.
"All institutions work, all institutions have leadership. We have the presidents of the state, the government, the National Assembly and the National Council and the full composition of all these institutions. All these institutions also do their job. If the absence of these two pillars of stability happened in any institution, we could talk about the political crisis. Until then, however, we usually talk about increased political uncertainty, especially due to the very comparable balance of power in parliament," the Slovenian president said.
Speaking about the possibility of early elections, Pahor said that he was against such an idea, especially because of Slovenia's presidency of the EU Council. "It's not just that it wouldn't benefit our reputation in this sense, but that we would miss the opportunity to strengthen our reputation by successfully running the European Union. The thing is that Slovenia has such a rare opportunity to show its ability, not only technically, but also in the political sense, with the presidency of the Council of the European Union, and the next one is in 13 years. To give something of its own to European politics. That would, of course, require a little more internal cooperation of Slovenian political forces," Pahor said.
Referring to criticism of Janez Janša's government over alleged media control and the non-appointment of delegated prosecutors to the European Public Prosecutor's Office (EPPO), Pahor said he wanted to think the government could solve these problems by the time Slovenia takes over the presidency EU on 1 July.
A few days ago in Brussels, after a meeting with European leaders, Pahor said that by the beginning of Slovenia's EU presidency, the government in Ljubljana should address two issues that have recently come under fire from the domestic public – refusing to appoint two prosecutors in the new European prosecution and budget financing of the Slovenian news agency STA.
Slovenian Justice Minister Ljiljana Kozlovič resigned in late May over the government's decision to overturn the procedure for appointing two prosecutors delegated to the EU. The Slovenian opposition has been demanding the removal of the government for months.